Construction Management Training
At ITI Technical College, we want to equip our students not only with the tools to form a career, but with the tools to form the right career for them. Finding the right career is the first step, and entering a program of study that will capitalize on every student's strengths in learning is the second. At ITI Technical, we pride ourselves on offering occupational studies for vocational work that will be relevant regardless of what changes in the economy over the years.
In other words, the degrees pursuable at ITI are more than just words on paper; they're degrees that will amount to a successful career doing important work – a pivotal part of that first step in selecting the right career. Since our founding in 1973, we have provided high quality training programs that exist based on the needs of the time and of the business and industrial community – a pivotal part of that second step in finding the right program of study. For decades, our focus has been on training personnel to meet job requirements of the technical age; our teaching staff are all experts in their respective industries, and work closely with students in teaching the concepts that will help them obtain a successful career in their field of choice.
One popular degree choice that we offer for our students that provides a range of exciting opportunities is Construction Management. As with every career choice, construction management isn't necessarily right for everyone. However, with the right education, and with the motivated individual who finds himself attracted to building and designing, it may just be the perfect choice. For that individual, here are three benefits of our construction management school.

One: Classroom Training and Hands On Experience
As a construction manager, you'll be responsible for overseeing projects, meeting compliance standards, coordinating with subcontractors, selecting the appropriate tools for use, meeting performance standards, sticking to a schedule, planning for emergencies, obtaining important licenses, and communicating with your team as well as the client. You absolutely cannot be fully prepared to take on those responsibilities without practical application inside of and outside of the classroom.
One sided training will leave you either without the knowledge of the business, or without the proper training to execute. For that reason, ITI Technical College makes is possible for you to learn and apply the knowledge to the job: dealing with employees, ordering materials, delegating tasks, communicating with clients, maintaining compliance, hiring and managing subcontractors, and meeting important performance milestones.
Two: Fast Paced Learning
At our Construction Management Program in Baton Rouge, we understand that you want to get to work. So, while we do take the time to make sure you learn everything you need to learn for a successful career, we do it on a learning schedule to ensure that you can get to work as quickly as possible. This will help to ensure that you get the type of education you need to really put the pedal to the floor on your learning experience, especially if you're juggling things like work, life and family.
Three: Resources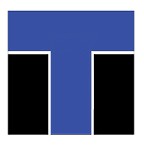 While we have expert staff to help you through your learning process, we don't expect you to do it all alone outside of the classroom. Going back to school can be overwhelming, there's no doubt about it. For that reason, at ITI, we have resources that will help you along the way as you handle applying and paying for school, as well as selecting and pursuing a degree. Financial aid may be available to those who qualify.
We have personalized career planning sessions, admissions representatives to help with applying, financial aid services to help with financing, a Student Lounge to get you plugged in, and career services to help launch you into the career of your dreams. The purpose behind all of these resources is to equip you with every tool you need to reach a degree and succeed in a job you love.
Interested in pursuing Construction Management School from ITI Technical College? Don't hesitate to reach out to us today, or simply visit our web site for more information.
For more information about graduation rates, the median debt of students who completed the program, and other important information, please visit our website: https://iticollege.edu/disclosures/