Are you interested in a career in drafting, mechanical engineering, or even civil engineering? If so, you're going to need the comprehensive education that comes with an Architectural Drafting and Design Associate Degree. Drafting studies will help you to understand the technicalities of drawing and design, and will expose you to the best technologies that will help you to be in demand and get ahead in the industry. At ITI Technical College, you will find drafting courses in Louisiana.
What is Covered in Drafting College?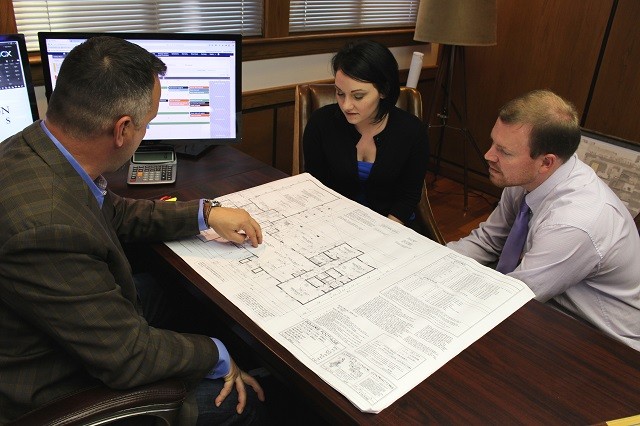 At ITI you will be studying for an Associate's Degree in Drafting and Design Technology. This is a comprehensive program that covers technical skills that can be used in a number of different industries and applications. Not only will you be able to create working drawings and computerized simulations, but you'll also learn about interpreting specifications, the required techniques for dimensioning, material estimation, and you'll also learn soft skills such as interpersonal communication, which will be essential for integrating into a design firm or into any industry role.
The basics will expose you to a number of different technologies and skillsets that are desirable in engineering related fields. General engineering technology, architectural engineering, electrical engineering, and civil engineering are just some of the areas that are related to drafting. There are also more specialized areas of study, such as laser and optical technologies, telecommunications, circuit design, and biomedical technology. Whether you're interested in public works such as bridges and large structures, or you want to work on the fiber optic and wireless communication networks of the future, the school of drafting and design will provide you with the foundation that kick starts your career and helps you to achieve your goals.
Become an Expert in Computer Aided Drafting
One of the most important aspects of modern engineering is becoming familiar with industry specific technologies. CAD is one of the technologies that will be integral to your studies. Designing with computers allows you to perform efficient drafting that facilitates ongoing improvement and error correction, collaboration, and swift finalization of projects.
During your studies at ITI you will train extensively in the use of AutoCAD for drafting. This software is the industry standard in computer aided drafting, and has been since the 1980s. Through the decades it has evolved, with the most recent release becoming available in March 2016. As a student, you will have free access to a 36-month renewable license that is functionally the same as the complete commercial edition of the software. Being familiar with a program like AutoCAD will make you competitive in the industry, and will be a huge bonus after you have completed your degree and begin to explore the job market.
Interpersonal Communication is Essential to Drafting and Engineering
Although the basics of drafting are technical in nature, that doesn't mean that you won't benefit from some business oriented interpersonal skills. ITI recognizes the challenges of employment and prepares you with a comprehensive course that will cover business communications and even technical communications. It is important that you are not only proficient in the technical aspects of drafting and engineering, but also that you are able to effectively communicate ideas to non-technical colleagues, project stakeholders, and clients.
What are You Waiting For?
Your career is not going to come to you. Instead, you need to take the initiative and prepare yourself with the skills that will get you noticed in the industry. Whether you're heading for a nuclear engineering related role, computer engineering, or even construction engineering, an education and a recognized degree is going to be one of your most important assets.
Contact us today to discuss costs, enrolment options, and requirements for our School of Drafting and Design courses. There are financial assistance options available for qualified applicants, and we operate an inclusive school that will help you to succeed. This simple first step could be the first one on a financially lucrative and personally rewarding career path.
For more information about graduation rates, the median debt of students who completed the program, and other important information, please visit our website: https://iticollege.edu/disclosures/