When you look at some of the most celebrated visionaries in the information technology (IT) field, it is easy to assume that most high-level executives and industry leaders are men. People like Bill Gates and Steve Jobs became household names after founding Microsoft and Apple. Today, innovators like Elon Musk are leading the way in advanced technologies. Of course, these are not the only individuals within the broad field of information technology who matter; countless female leaders have also shown incredible drive and passion for reaching the top.
If you are planning your career and want to know about diversity in the IT world, then learning about some of the highest-paid women in the industry would be a great start. With information technology school training, you could even find yourself on a similar list in the future.
Lisa Su – Chief Executive Officer of Advanced Micro Devices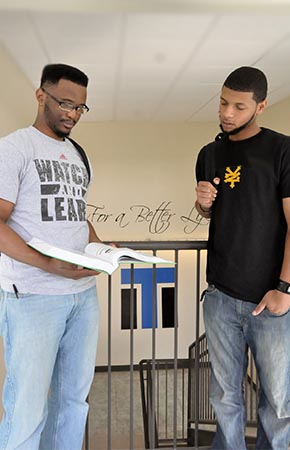 If you are interested in an information technology degree, then you will likely learn about Advanced Micro Devices, more commonly known as AMD. This semiconductor company is one of the most important microprocessor manufacturers in the world, and AMD competes directly with Intel in the consumer and commercial markets. You can find AMD products on laptops, desktop computers, supercomputers, and server computers around the world. The company also makes cutting-edge graphics processors that compete with models from companies like Nvidia.
While you may have heard of AMD, you might not know that the CEO of the company is Lisa Su, one of the highest-paid women in the information technology industry. Lisa Su has been President and CEO of the company since 2014. Su was born in Taiwan before immigrating to the United States as a toddler. She studied math and science at the insistence of her parents, and later majored in electrical engineering. She is highly educated in both engineering and computer science, and she is a board member of the Semiconductor Alliance and the U.S. Semiconductor Industry Association.
Lisa Su's passion for IT has led her to be one of the highest-paid women in the industry, with a total, annual compensation package worth more than ten million dollars. With your own information technology training, there is nothing to stop you from following a similar path.
Safra Catz – Executive at Oracle Corporation
Safra Catz is the Co-CEO of Oracle Corporation, one of the largest computer technology companies in the world. Catz started her career in finance, and her progress eventually led her into the field of information technology. Earning an annual salary of close to fifty million dollars, there is no doubt that she is one of the highest-paid and most successful women in the information technology field.
Although Safra Catz never studied at an information technology school, her progress within the Oracle company is proof that there is a high level of progression available for qualified women in IT. She also worked at PeopleSoft Inc. earlier in her career, making information technology a significant aspect of her success.
Marissa Mayer – Former CEO of Yahoo!
Up until Yahoo! was sold to Verizon Communications, Marissa Mayer was the highest-paid female IT professional in the world, earning an annual salary of more than fifty million dollars. Mayer has a long history in the IT industry, thanks to her education from information technology classes. Mayer holds qualifications in both symbolic systems and computer science, majoring in artificial intelligence.
Mayer programmed code for Google as employee number twenty, before rising through the ranks of the company. She then led Yahoo! right up until its sale, and she now runs an artificial intelligence startup company that was formed in 2017.
Mayer is yet another example of women being able to reach the very top with the right focus and a history of information technology school.
Start the Road to Your Dream with ITI Technical College
Whether you aim to be the CEO of a large tech company, or if you simply want to change the world through skills developed at information technology school, you will need to start with the basics. You can earn your Associate of Occupational Studies (AOS) Degree in Information Technology from ITI Technical College and start your career in the IT world with the skills required to succeed!
For more information about graduation rates, the median debt of students who completed the program, and other important information, please visit our website at: https://iticollege.edu/disclosures/