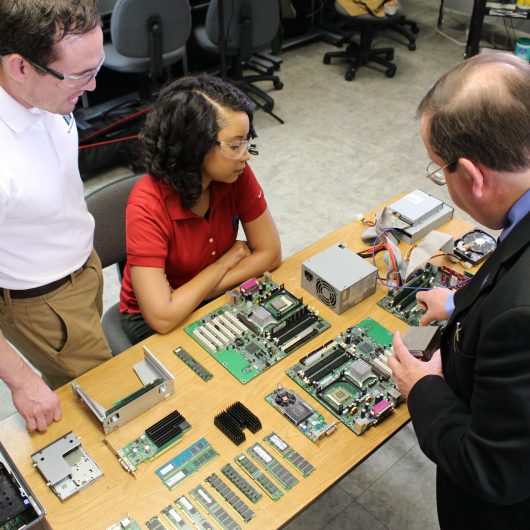 ITI Technical College has been educating students for real world jobs since 1973. Our founder, Earl J. Martin, Jr., was instrumental is setting up a teaching philosophy in which the development of the student's education was the primary focus. In the end, the goal of ITI Technical College is the betterment of the individual student's life so that they could provide for their family.
Obtaining our current campus in 1979 and receiving accreditation in 1981 from the Accrediting Commission of Career Schools and Colleges has allowed us to serve the greater Louisiana area by providing a top notch education that ensures adequate success in the job market following graduation. One area of technical jobs that has seen some serious interest is information technology security. ITI Technical College has a program that allows students who are just starting out or those already experienced in information technology the opportunity to develop a skill set that the work place is demanding. How do you define information technology security? Information technology security involves controlling the flow of access to sensitive and personal information that is held by almost any business, company or government agency today. This can include:
* Credit Card Information
* Addresses
* Phone Numbers
* Tax Information
* Client Lists
* Bank Account Numbers
* And much more
Security has always been an issue in our society; however, today the stakes are higher as most of our information is now held electronically. No longer can we lock the door and secure the office feeling safe and secure in the knowledge our private information is protected. Now there is a need to constantly monitor, update and build programs that protect digital information, all of which is perfectly accessible on the World Wide Web – and available to anyone who happens to have the ingenuity. Information security is constantly evolving and changing, and ITI Technical College is committed to keeping up by instructing our students in the newest technology, programs and systems.
Information Technology Security Certification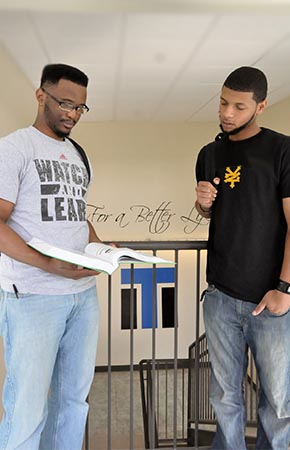 With information technology security certification from ITI Technical College you will enter the work world ready to perform and succeed. Companies that deal with confidential information are clamoring for well trained employees that are ready to go to work assisting them in making sure breaches are either non-issue, or can be dealt with quickly. No one wants to deal with the backlash of a security breach that can impact thousands of customers or clients, and even though it can and does happen, most companies are willing to invest in security departments that do everything in their power to prevent damage. With information technology security certification you will be the person these companies turn to for much needed protection.
ITI Technical College is conveniently located in Baton Rouge, Louisiana on a six acre campus with fully equipped classrooms. Visit our website at www.iticollege.edu to explore more about not just information technology certification but also the other programs we offer. We have programs to suit just about anyone on the verge of entering the work force. The modern workplace reality is that companies need highly skilled, technical workers who are well trained and committed to good performance in their jobs. The job niche has been steadily growing over the last forty years, and indications are the job growth in these industries will not diminish in the future but continue to grow.*
Visiting our website will help you explore what ITI Technical College has to offer. There is even a tab where you can apply for admission online. We have a large amount of helpful information on our site including FAQ's pages and a net cost calculator that will help you estimate the total cost of an education with us. Our helpful and friendly financial aid office can also walk you through the process of filling out your FASFA and other documents in order to apply for financial aid. Don't waste time wondering what you will do after high school. Most importantly, don't find yourself stuck in a dead end job, failing to realize there is so much more out there to explore. Let ITI Technical College start you on the road to a better life today!
For more information about graduation rates, the median debt of students who completed the program, and other important information, please visit our website: https://iticollege.edu/disclosures/