There is nothing more intimidating than trying to change your career late in life, but it doesn't have to be as difficult as it's made out to be. There are plenty of ways for you to get into a brand-new career, and jumping into instrumentation technology training just might be the route that you want to take. An industrial maintenance mechanic is one of the most sought-after jobs in the industry, but what will you do in this field? We're going to go over some of the specifics that you'll need to know before you begin to pursue a job in the field, starting with the general duties of the industrial maintenance mechanic.
Learn What an Industrial Maintenance Mechanic Does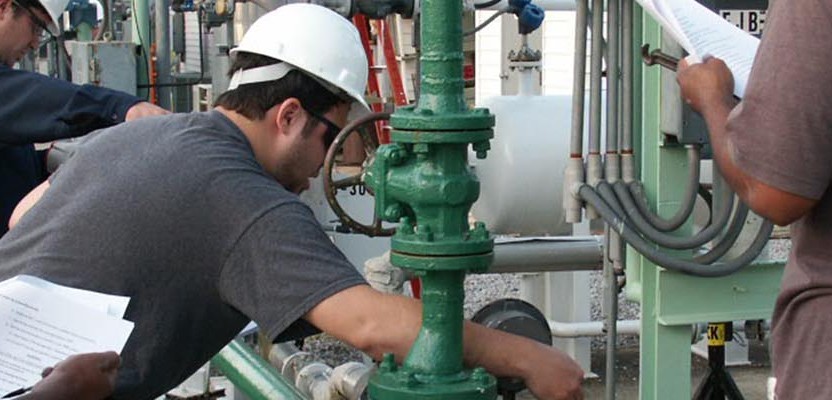 As an industrial maintenance mechanic, it will be your job to maintain and repair factory equipment. This equipment can include conveyance systems, production machinery, and of course, packaging equipment. In this career, you may be referred to as a 'Millwright', and it will be your job to do the following when it comes to factory equipment:
* Installation
* Dismantling
* Repair
* Assembly
* Moving Machinery
These jobs can be carried out in factories, on construction sites, and even in power plants – the possibilities and career potential are unlimited.
Specific Duties of an Industrial Maintenance Mechanic
As an industrial maintenance mechanic, you will be tasked with many different duties, some of which will most definitely be more taxing than others. To start, you will need to be able to read technical manuals so that you can understand the equipment that you will be dealing with on a day-to-day basis. In addition to that, you must be ready to disassemble and troubleshoot any equipment when there is a problem that is hindering factory production. During the disassembly, you may need to lubricate the equipment or perhaps even calibrate it to the optimal specifications outlined in the manual for that particular piece of equipment.
In other words, one of your primary jobs will be checking the performance of the different pieces of machinery, ensuring that they actually run correctly and that they are not hindering the operations of the plant. Some of the problems will be minor and others will be extremely serious – it all depends on the issue and what caused it. As an industrial maintenance mechanic, it will be your job to determine that!
Get an Education and Get Started
Our I & E Technician Training can give you the education that you really need to get started and to really start your career. Our expert instructors will give you the skills you need and most importantly, they will help you to make the transition from the classroom into the real world. This is of course ensured by the hands-on experience we are able to provide – we believe in combining book knowledge with practical hands-on knowledge, which goes far in ensuring that you aren't simply getting only half the knowledge that you need.
Are you ready to start your new life? Are you prepared to do the work required to dump the 9-5 job and start doing something meaningful with your life? If so, then now would be a great time for you to give us a call and see exactly what we have to offer you. Financial aid is available for those who qualify, which may help you start your education regardless of your current situation. You'll never know unless you call!
For more information about graduation rates, the median debt of students who completed the program, and other important information, please visit our website: https://iticollege.edu/disclosures/