Are you thinking about starting a career in one of the most exciting, rewarding, and valuable industries in the United States? If you are, then you're probably thinking about a career in information technology, because it's one of the few industries that can claim to have each of those attributes. Like most worthwhile pursuits, you're going to need training and qualifications to find a job that you'll love in IT, and a great place to get training in Louisiana is at ITI Technical College.
If you want to get into a career where you will be truly satisfied and rewarded, you'll need to familiarize yourself with information technology school, as well as the requirements that will be necessary before you begin. Let's take a look at these, along with some of what you can learn at ITI.
What You'll Need to Start Studying for an Information Technology Degree
You'll need a High School Diploma or equivalent qualification such as a GED. Admission is generally flexible, provided you have a genuine interest in information technology school. A letter of recommendation from an employer or educational organization could be used in support of your application, as could a related qualification or work experience in an IT-related field.
We'll have a face-to-face interview and campus tour. We'll work to determine your interest in IT and proceed with the rest of the application process. ITI Technical College is a school that aims to be as flexible and as inclusive as possible. If you're genuine about willing to learn, then we will find opportunities and options for you, and all you need to do is fill out the request information form, or give us a call to get started.

Can High School Courses Help with an Information Technology Degree?
There are definitely classes and areas of study that can help you to do well in your associate's degree. Mathematics, computer classes, and even English classes can all be beneficial to your degree. However, not everything that you cover in two years of college will be technology focused. Some areas of study are communications based, so English and any kind of professional writing classes will help you once you start college.
If you're coming from another industry or area of study, then many of your skills can be transferrable. If you've had experience with common software suites, such as Microsoft Office, then you will be able to use these skills during the course and then further into your career.
You will find that information technology has parallels with many other areas of study, but there are still plenty of areas that are course specific. You should be prepared for a challenging two years to obtain your degree, and as long as you are willing to learn, attend classes consistently and involve yourself in the discussion, then you will have an excellent chance of success. Our faculty is highly supportive and you will have many opportunities for individualized learning and extra help. Tutors are always available to each and every student and we take that very seriously.
Take Your First Steps Towards an Exciting Career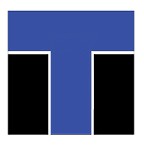 There are so many opportunities in IT, making it a fantastic industry to enter. With two years of training, you will be prepared for development, programming, desktop support, network support, and a number of technician-related jobs in the industry. Not only will your career offer you great challenges, development, and personal rewards, but the average salary is also highly competitive when compared to other industries according to BLS.gov. Don't expect this salary right out of school, but with time and effort, it's surely within reach. If you choose to specialize in information security school, then you will have the potential to earn even more, providing IT security for companies in virtually every industry.
Call us today to find out more about our upcoming class, and learn in a caring environment at ITI Technical College to earn your Information Technology Associate in Occupational Studies (AOS) degree.
For more information about graduation rates, the median debt of students who completed the program, and other important information, please visit our website: https://iticollege.edu/disclosures/