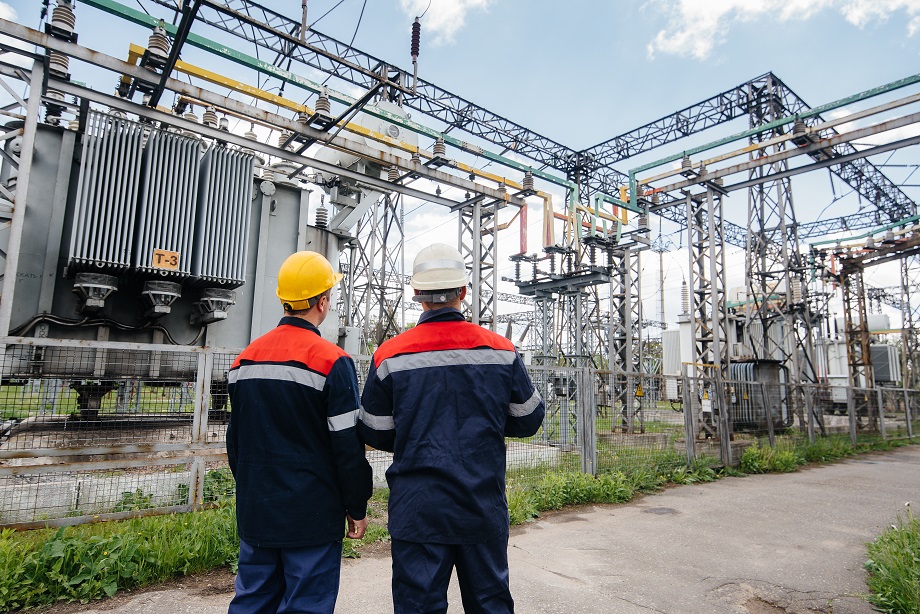 Working in instrumentation engineering and electrical engineering has a lot in common. They are stable careers filled with days of keeping plants and factories in operation. Both pay well and rarely have boring and unfulfilling days.
Students can elect to earn an associate degree as a technician or spend a couple of more years earning a bachelor's degree in engineering. This choice is up to you and it should meet your career and income goals.
As American and international plants become more automated and AI-oriented, both of these jobs will become more important. Older workers are retiring and some employees are transferring to other types of work. Use the following information to help decide which field of work is best for you.
Instrumentation Engineering, Electrical Engineering Compared
Instrumentation engineers work with automated and control systems by designing, creating, and maintaining them. Electrical engineers work with many types of electrical devices and equipment by designing, testing, manufacturing, and maintaining them. In addition they:
Instrumentation Engineers
Configure and calibrate equipment
Design, test, and maintain process control systems
Ensure equipment runs according to standards
Pros include higher income and moderate job difficulty
Cons include lower job flexibility and career prospects
Electrical Engineers
Install electrical equipment and systems
Deploy new electronic technologies that meet user specification
Design wiring and circuits in electrical systems for computers, homes, phones, vehicles, and more
Pros include high job flexibility and moderate career prospects
A major con is slightly lower salaries than instrumentation engineers
Let's see where employees in these industries typically work.
Instrumentation Engineers Work in These Industries
Instrumentation engineers have many opportunities to find viable employment. They currently work in many different industries around the globe, including: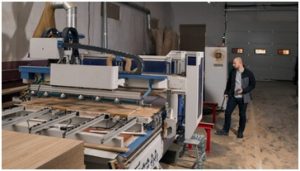 Chemical plants
Energy and power companies
Gas exploration and refining
Food plants
Government agencies
Military
Pharmaceutical companies
Oil exploration and refining
Steel mills
Water treatment plants
Although these and other industries present job opportunities, most instrumentation positions are found in manufacturing and processing plants. Technicians and engineers monitor, adjust, repair, and replace instruments and control systems as necessary. Engineers also design new instruments to improve production efficiency.
"As American and international plants become more automated and AI-oriented, both of these jobs will become more important."
Electrical Engineers Work in These industries
Electrical engineers work in some of the same places as instrumentation engineers but also in many other industries, such as these: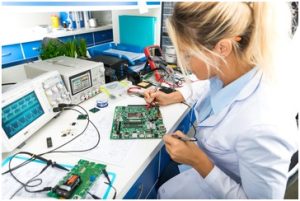 Aerospace
Computer development
Engineering services
Federal government
Gaming
Power generation and transmission
Research and development
Manufacturing
Telecommunications
Electrical technicians and engineers have a wider selection of industries in which to work. Electrical engineering also includes designing electronic devices and equipment as well as instruments. Their work is more universally demanded for commercial and personal use.
If the general field of electricity and electronics appeals to you, now is the time to prepare for a career. New products are emerging regularly, and you can be a part of their development.
Where Instrumentation Engineering and Electrical Engineering Are In Demand
If you are considering these two careers, you should know where most of the opportunities exist. For electrical engineers, California is first followed by Texas. Here are the other areas:
New York
Michigan
Massachusetts
Pennsylvania
Ohio
Virginia
Washington
Florida
Job opportunities for instrumentation engineers and technicians are found in these states:
California
Alaska
New Mexico
Washington
Texas
Vermont
District of Columbia
Utah
Louisiana
New Jersey
Where would you like to work as an instrumentation technician or engineer? You can see there are opportunities if you live in Louisiana and would like to work in this state. There are potential positions in other states that are not on these two lists – just not as many.
Where Do Your Interests Lie?
Now you know more about these two engineering positions including the industries and states that need them most. Since salaries for both are similar, you should consider your interests in a career. What are your goals and what degree(s) do you need?
If you want to work in either of these careers before earning an advanced degree, you should think about an associate degree. Next, gain some work experience, talk to job counselors before embarking further, and go from there. Call us today at (877) 591-1070 for more information!
For more information about graduation rates, the median debt of students who completed the program, and other important information, please visit our website: https://www.iticollege.edu/disclosures