Whenever you are considering a career or course of study, it's important that you look at all of your options, and consider how capable you are of completing your studies. In addition to your aptitude, there's also the big question of whether you're going to study for a job that you actually want to do. One popular option for high school graduates is office administration. At ITI Technical College, we offer office administration training right here in Baton Rouge. Those that succeed with a degree in this industry can go on to highly rewarding roles in a number of fields.
If you have considered business office administration training, but you're still not quite sure if it's the right career path for you, continue your research with this breakdown of the skills and personal qualities that are needed to be a successful office administrator.
Finding Success After College
Any job in administration will have you handling a number of tasks at one time, so you're going to need to be a person who has exceptional organizational ability. Multitasking will be key, as it will be your role to ensure that your office environment is operating smoothly and efficiently. Key examples of where these skills would be needed can be found in organizing mail, handling phone calls, creating schedules for staff members, and managing the inflow of clients and visitors to an office.
To help you throughout your day-to-day role, you'll also need to be an excellent communicator. This communication will be both verbal and written, and an office administration course will help you to develop strong office etiquette and technical writing skills. At times you may need to train other staff members, send company memos, prepare documents for senior managers and executives, and you may spend time updating company websites or internal information resources. If you aren't afraid of interpersonal communication and working alongside peers and superiors on a daily basis, then you'll already have some of what it takes to be a successful office administrator.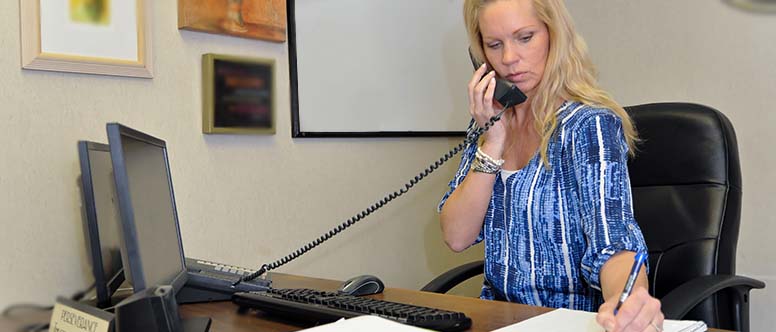 Time management is also a required skill, so you'll need to be highly organized. Because your daily role will be comprised of a number of different tasks, you'll need to have the ability to know the work that needs to be prioritized, based on company deliverables and the expectations of your employer. Time management is a skill that can be learned, so don't worry if you're still developing your efficiency in this area. Office administration training at ITI Technical College in Baton Rouge Louisiana will provide you with techniques that will help you to make the most of the time and resources that are available to you. We offer two programs, an Office Administration Certificate Program and an Associate of Occupational Studies degree program.
If you are someone that is easily able to adapt to different situations and processes, then you may find that office administration is an ideal field of work for you. An administrator could be thought of as the link that holds everything together in an office. Once you're employed, you'll need to be able to adapt to changing circumstances, and you need to be willing to perform tasks that aren't in with your original job description. Be aware that the role of an office administrator is not rigid. Employers will expect you to be flexible, so this is something to keep in mind before you commit to this type of career field.
Perhaps more important than anything else, you'll need to have strong technical skills when it comes to computer literacy. These technical skills include business applications like Microsoft Office suite, so you'll need to be familiar enough with computers to adapt to new software. There are no guarantees that a company will be using software that you're familiar with, so there may be times when you will need to conduct self-learning to get up to speed with a new system. The more comfortable you are with computers now and during your study, the better off you'll be when it comes to starting with an organization and quickly learning its unique software.
Don't Be Intimidated by the Challenge of Office Administration School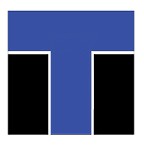 If you're not experienced in all of the mentioned areas today, then you will be once you've completed your Associate of Occupational Studies Degree at ITI Technical College in Office Administration. There's no need to be intimidated by the intensive course material, but you do need to be ready to remain focused and determined throughout your study. At ITI Technical College, you'll get excellent business office administration training and ongoing support to ensure that you will graduate with the knowledge and skills that will kick off your career.
If you're ready to start talking about enrollment, then we're waiting for your call. Talk to us about enrollment today, and take a positive step towards a career that will bring you satisfaction and opportunity for advancement in the future.
For more information about graduation rates, the median debt of students who completed the program, and other important information, please visit our website: https://iticollege.edu/disclosures/