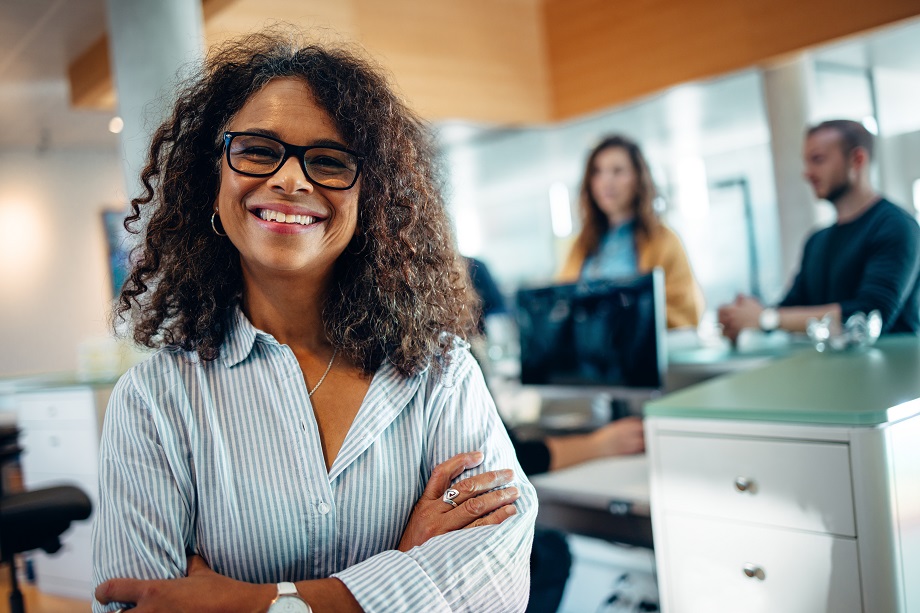 Every successful business has an effective office administrator working behind the scenes. Administrative employees perform tasks needed for companies to function well. Most of these are too time-consuming for managers and owners to perform. Enroll today for the Associate of Occupational Studies (AOS) Degree in Office Administration at ITI Technical College.
Administrative employees are just as important to small organizations as they are to large organizations. Administrators act as key organizers, communicators, and supervisors to accomplish short-term goals and improve company practices. They are the doers who interact with everyone in the office.
Office employees are typically the first people you see every day. They present a friendly face to customers, guests, and vendors and create a positive image for the organization. Administrators know all the ins and outs of the organization and are responsible to lower-level managers.
Office Administration: Getting It All Together
Office administrators act in the role of maintaining smooth business operations by getting it all together. Today's administrators have more responsible duties than in the past. They need formal training as well as practical experience. Between the two, they have a masterful overview of all office activities that are vital to their companies.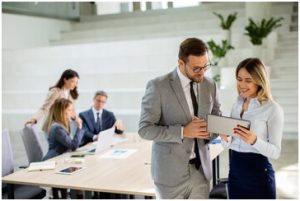 An Associate of Occupational Studies (AOS) Degree in Office Administration puts you in an amazing position to obtain a good entry-level job. You will learn these vital skills:
General business practices, laws, and ethics
Using computers, software, and business equipment
Supervising employees and human resource activities
Records management and technical writing
Recording information and working with managers
Specialize in business administration or healthcare administration
The following four skills are essential for office administrative effectiveness and success.
Organizational Skills In Office Administration
Getting organized is considered planning the things you need to do and accomplishing them effectively and efficiently. Organizational skills further include:
Making good use of resources in your control
Managing your time, energy, and workspace well
Teaching others how to become more organized
Setting goals and establishing priorities
Delegating responsibilities to other employees
Paying attention to detail and improving decision-making
Other organizational skills include motivating yourself and learning to work under extended pressure. Meeting deadlines and communicating well with your team are also vital to office organizational success. You should make to-do lists, and calendar items, stick to your schedule, and respect and empower each employee.
"Every successful business has an effective office administrator working behind the scenes."
Get More Done With Effective Time Management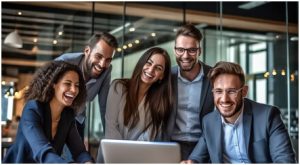 Where does the time go? We've all heard it often but saying this should not mean getting distracted and failing to accomplish critical tasks. Experts in time management tell us to:
Realize that managing time well is essential to being organized
Allow ourselves enough time to finish prioritized tasks
Do not waste time on secondary matters
Understanding it helps us conserve mental and physical energy
Organize well to stay calm even under duress
Wise time managers tackle the most important things first and not the easy ones that can be done later. They create daily planners, give each task a time limit, set reminders for all tasks, and establish a daily effective work routine.
Office Communication Is Crucial To The Effectiveness
Offices play significant roles in creating an environment for collaboration and collective innovation. They are beehives of productivity and well-being when managed well and a place to share and develop as a team. One of the keys to these achievements is adequate and effective communication.
A 2021 Gallop Study discovered that only 17% of U.S. employees agree there is open communication through all levels of their organizations. Communication is enhanced in many ways in the office, warehouse, factory, or lab by doing this:
Administrators should build rapport with all employees
Build trust and actively listen to employees
Reward employees for jobs well done
Meet with workers as needed to find solutions
Empower employees in their respective positions
Choose the right communication channels for each situation, avoid making assumptions, and let everyone know they can give suggestions without reprisal.
Dial In On Office Administration Technology
In today's efficient offices, the use of the latest technology equates to higher productivity and higher profits. The best technologies drive and support them including the use of:
Office automation control systems
Software specifically designed for your business niche
Personalized lighting systems based on employees' needs
Visitor management systems for checking them in and out
Chairs that are comfortable, functional, and connected
3D printers for creating physical models and products
Zapier software allows you to connect to all other apps in the company and automate workflows and communications between them
The website thereceiptionist.com provides much more insight into the suggestions in the list above. A great office staff is a greater business asset than most of us realize. Build the effectiveness and efficiency of yours and you will immediately see the results. Call us today at (877) 591-1070 for more information about all our programs!
For more information about graduation rates, the median debt of students who completed the program, and other important information, please visit our website: https://www.iticollege.edu/disclosures