As you look for a job in the construction industry you're probably going to come to realize that yes, you have quite a few choices and you're going to want to narrow them down. Today we're looking at the field of construction management, what it is, and how you can get into it. Let's start by talking about what a construction manager is actually responsible for.
The Responsibilities of Construction Management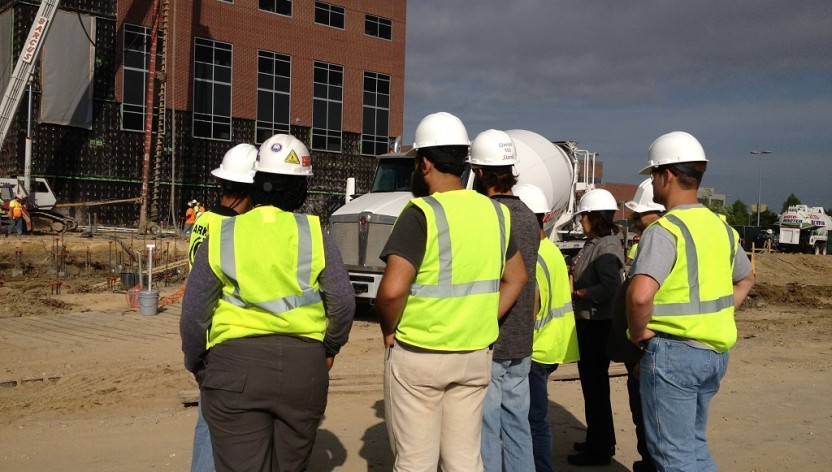 Like any type of job, construction management has its fair share of responsibilities which include:
* Project Budgeting
* Site Selection
* Due Diligence
* Zoning
* Entitlements
* Contractor Selection
* Scheduling
These are some serious responsibilities but you also have to consider that once the project is underway, you will remain on-site as a representative of the owner, ensuring that the job goes off without a hitch and according to their specifications. Deviation from the plan will have negative repercussions and definitely nothing that you want to deal with. The biggest difference will be the type of job that you perform once the planning is complete. You will go from planning every minute detail of the project to managing payments and scheduling contractors. Your role is still crucial, and you'd better believe that.
Finally, as the project manager, you will be responsible for keeping the project owner up to date on all of the details. From the progress of the project to cost reports, you will need to keep a running record and you will need to be ready to present that information at the end of each week. Keep in mind that without accurate records it can be very difficult to obtain adequate payment from the institution that is funding the project.
The Project Moving Forward
Your responsibilities are the project manager of any construction endeavor are going to remain remarkably similar as you move forward in the industry. The role of the manager is one that will always be crucial to the construction industry and effective management on your part will achieve several goals. First of all, it will keep the project on track so that it can be completed on time, and you will help to prevent any budget crisis that might have otherwise appeared. As you can see, your role in this endeavor is going to be absolutely crucial. It's a lot of responsibility, and you need to make sure that you're able to handle it.
What you Can Expect to Earn
As you enter this amazing field one of your biggest questions is going to be how much you can actually expect to earn, and it's far above the normal minimum wage job. According to BLS.gov, the median pay is $42.93 per hour on average which equals $89,300 per year – not a bad income for the median pay! In addition to that, the number of jobs as of 2016 stood at about 403,800 and they are expected to increase by 11% through 2026, opening up a total of 46,100 jobs. With hard work and determination, you could fill one of those positions.
Get Ready for your Future
Construction management training is a gateway to the future and it's an outstanding way for you to start improving your life. That being said, now would be a great time for you to give us a call and see what we have to offer you in terms of this or other programs. Financial aid is available for those who qualify. It's time for you to take command of your future and start living your life the way you want, rather than in the typical 9-5 dynamic that you've been stuck in.
For more information about graduation rates, the median debt of students who completed the program, and other important information, please visit our website: https://iticollege.edu/disclosures/