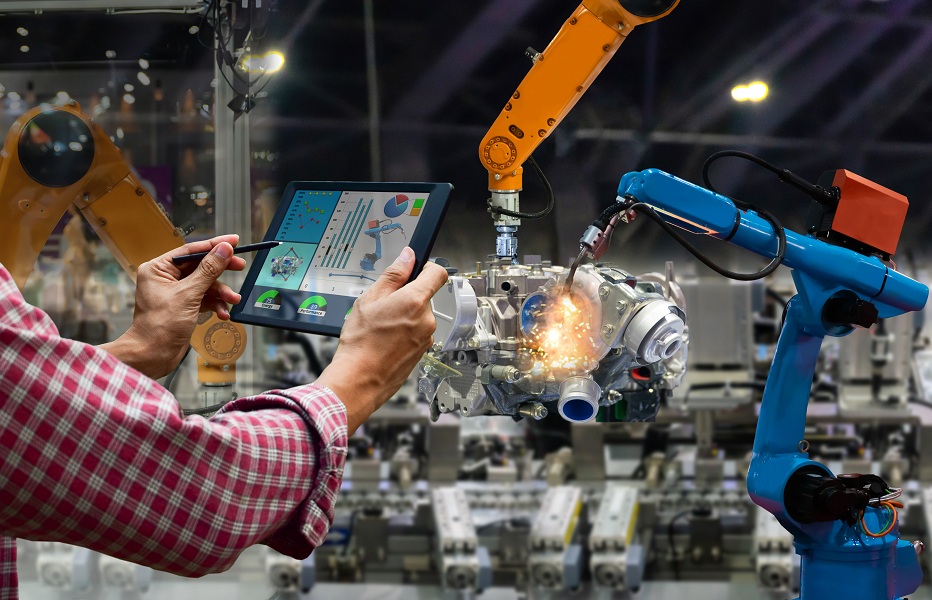 Anyone pursuing a degree in process technology can gain the knowledge and develop the skills for this career. It is helpful if students already possess to some degree the basic skills they will further develop in college. For example, they need to enhance their oral and written communication abilities. If they will work on these two while in high school, they will have a head start in college.
Anyone with strong observation and detail-oriented skills will develop mastery of this work sooner than others. Underlying the important skills is an understanding of industrial equipment and its mechanical and electronic processes. Students will also need self-discipline and good study habits while in college and on the job.
Analytical and Math Skills Are Needed to Pursue a Degree in Process Technology
The root word for analytical is analyzed, and that is what process technicians do – analyze industrial processes so they generate efficient production. Technicians work to:
Collect relevant information
Analyze this information
Solve problems
Make good decisions
Use math skills where applicable
Technicians must develop these skills to help solve their employers' problems and improve their industrial processes. They analyze processing raw materials, making parts, and assembling products. Some positions require processing liquids and gasses such as water treatment and natural gas.
Anyone working in this career uses math skills to measure and adjust variables such as flow, pressure, level, temperature, mechanical dynamics, and fluid dynamics. Math skills are also used for electronic component layouts in devices and systems.
Communication and Writing Skills Are Parts of Pursuing a Degree in Process Technology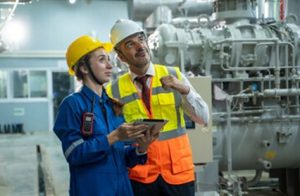 When analyzing industrial processes, technicians must report their findings orally and in writing. Accurately translating their observations into words so other employees and supervisors can understand them is critical. Whether monitoring, troubleshooting, or recommending changes in the processing lines, technicians must report their ideas in logical ways.
Process technicians must learn to communicate situations thoroughly but concisely. Using positive language rather than some critical/negative thoughts will make their conversations and reports more understandable. Anyone with natural writing and speaking skills will excel in this part of their job.
"Anyone pursuing a degree in process technology can gain knowledge and develop skills necessary for this career. It is helpful if  students already possess to some degree the basic skills they will further develop in college."
 Observation and Detail-Oriented Skills Are Important
Process technicians must have a keen eye for observing minute as well as large details. You might say they need to be Sherlock Holmes to be effective in their work. Sometimes, small details are at the root of problems or the key to improving processes. Detecting them early on brings stronger improvement and a better bottom line.
Technicians observe many details in production and processing lines, including:
Safety and environmental practices
Functioning of pumps, compressors, and turbines
Variables of flow, temperature, pressure, and level
Mechanical and fluid dynamics
Computer-based control systems
Functioning of and improving processing equipment
Process technicians report their findings frequently in logs to compare day-to-day operations for efficiency and peak production. Any undesired variations are noted and reported to supervisors for corrective action.
You Need an Understanding of Industrial Equipment and Mechanical Processes
Students should spend some time studying industrial processing before or at the onset of their technical training. This research should include:
General industrial equipment processing
Conversion of raw materials
Mechanical processes
Electronic processes
Processing controls
Armed with this basic understanding, technicians move forward with deeper insights into their future jobs and careers. They develop the knowledge of how computers, processing devices and equipment, assembly lines, and quality control play a part in manufacturing.
Artificial intelligence plays a major role in processing plants that can eliminate most human errors and operate in more dangerous situations. Technicians learn how to inspect, monitor, repair, maintain, and improve upon the essential parts of processing lines.
A Great Place to Develop Your Skills
ITI Technical College in Baton Rouge is a great place to develop your process technology skills. Enroll in our Associate of Occupational Studies (AOS) Degree in the Process Technology Program and prepare yourself for a solid entry-level job.
Our admissions representative is happy to explain the application and enrollment process.
Our faculty, staff, and administrators are dedicated to your educational and training success. Explore what we have to offer so you can enjoy a better life. Contact us today for more information.
For more information about graduation rates, the median debt of students who completed the program, and other important information, please visit our website: https://www.iticollege.edu/disclosures