If you've been trying to work your way into the health industry for some time, then you already know that you have several hurdles to cross, one of which is going to be education. You know that you have to study for nearly a decade to become a doctor, and even becoming a nurse seems to be out of the realm of possibility for some people, so what is it that you're supposed to do? Getting into medical billing and coding is a great alternative to many other options in the industry, and it can take less than a year to complete medical coding school.
More Information on Medical Coding
Health records are being kept electronically these days, and if you want to work in the medical billing and coding field, then you will need to make sure that you have computing skills. This includes both software and some hardware, but along with that, you do need to have good communication skills. You will be in constant contact with other health care professionals, and patients, meaning you'll be responsible for building up a good repertoire with them. If people skills are not in your portfolio of abilities, then you might want to work on them, or potentially seek a less social career.
How Often Will you Work?
After you complete medical coding school in Baton Rouge LA, your first question will probably be something along the lines of how often do I need to work? It's not a bad question, really. In most cases you'll be working typical office hours, meaning you'll probably work 40 hours per week unless you find yourself in a busy healthcare facility that requires overtime. It can be a demanding job but yes, you will get to go home at the end of the day.
Seeking Certification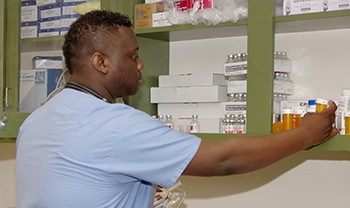 Is becoming certified in medical billing and coding important? While there are some states that will not require it, you can rest assured that most employers are going to demand it of you and they will choose candidates over you if they feel that said candidates are more hirable.
You have several certifications to choose from, the first being the American Health Information Management Association, and another being the Commission on Certification for Health Informatics and Information Management. Each of these gives you the opportunity to become certified and raise your value in the medical coding industry. The career outlook for this field will be outstanding, as industries are always looking for medical coders. We're not just talking about the health industry either! There is a wide range of different industries and workplaces that can make use of medical coders, for example, you might work with an insurance company to help identify fraudulent claims. Then again, you might find yourself working for a software company, helping to design the software used in the medical industry to reduce the chance of claim rejections.
There are plenty of alternative career paths for those pursuing medical billing and coding, but you might find yourself going the more conventional route of working in a doctor's office or even a hospital. You can make a considerable amount of money over the course of your career, and you can help to make a difference in people's lives. All you need to do is make sure that you're willing to put in the work, and that you're ready for the challenges that are to come in your field. Start planning now, give us a call, and learn more about the programs that we offer.
For more information about graduation rates, the median debt of students who completed the program, and other important information, please visit our website: https://iticollege.edu/disclosures/