The Bureau of Labor Statistics estimates that from 2016 through 2026, the HVAC industry will grow by 15%. This is much faster than average, and that may be a problem as the industry scrambles to train skilled workers to fill the openings. Baby boomers who made up the HVAC industry are currently aging out and retiring, so who is going to replace them? Jobs that require manual labor seem to be going by the wayside as more men are jumping into tech jobs and even taking up more advanced manufacturing jobs.
The truth is that women have long been relegated to more domestic jobs, such as retail, food service, and even the clothing/cosmetics industries. It is well known and understood that women have not been taken seriously in typically male-dominated careers, but as the HVAC industry grows, a change is likely coming.
Bringing More Women to the Industry
According to The Bureau of Labor Statistics, only 1.4% of the United States' total HVAC workforce are women, but even this small percentage represents a significant change compared to twenty years ago when very few women were present at all. This is not to say that women did not exist in the HVAC field – to say that would be untrue, but it was not uncommon, until recently, for women to simply 'stumble' into their positions. For example, a woman might have started out as an office assistant in the HVAC industry and simply taken an interest in fieldwork. What we saw in those days was a lack of women purposefully setting out from high school and entering the HVAC industry. Many believe that is currently changing, especially with all the scholarship opportunities that are available.

HVAC Scholarship Opportunities for Women
To help facilitate the influx of women into the HVAC industry, many organizations have begun offering scholarship programs. For example, WHVACR, or Women in HVACR offers three annual $2,000 scholarships for eligible women. One scholarship applies to those who wish to attend a trade or technical school, and the other must be applied toward a bachelor's degree. One of the biggest differences between these two is that the former only requires a 2.0 GPA, and the other calls for a 3.0. Other requirements for this program involve a 500-word essay and a brief survey.
Pursuing higher education to become trained in the HVAC industry is a great opportunity for women who want to take their career to the next level, and new scholarships help make it more attainable than ever. The WHVACR scholarship is not the only one out there. Other scholarship programs for women include those offered by the Dwyer group, and there are several others that can be found with some basic research. Each of these scholarship opportunities for women comes with its own unique benefits. The most important benefit, however, is that the HVAC industry gets the skilled workers it desperately needs as we push forward through the 21st century.
An End to Career Discrimination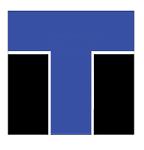 HVAC field positions should not be reserved exclusively for men, but the currently male-dominated workforce goes far beyond the concept of discrimination. The relegation of women to positions that the rest of the population thought they were 'suited' for left the HVAC industry with a severe lack of skilled workers, and this talent gap is beginning to hurt the industry. Women are more than capable of learning the skills necessary to perform well in the HVAC industry, and they can complete any task or participate in any job activity that a man can.
If society can forgo the dated stereotypes and move forward, a woman can become an integral part of the HVAC industry's future. We are finally moving forward into a more progressive era where the value of a person and their work will be measured by their skills rather than their gender. Quite frankly, it is going to be better for every industry and wonderful for the US economy. If you are a woman, your time is coming, and it is long overdue.
For more information about graduation rates, the median debt of students who completed the program, and other important information, please visit our website at: https://iticollege.edu/disclosures/