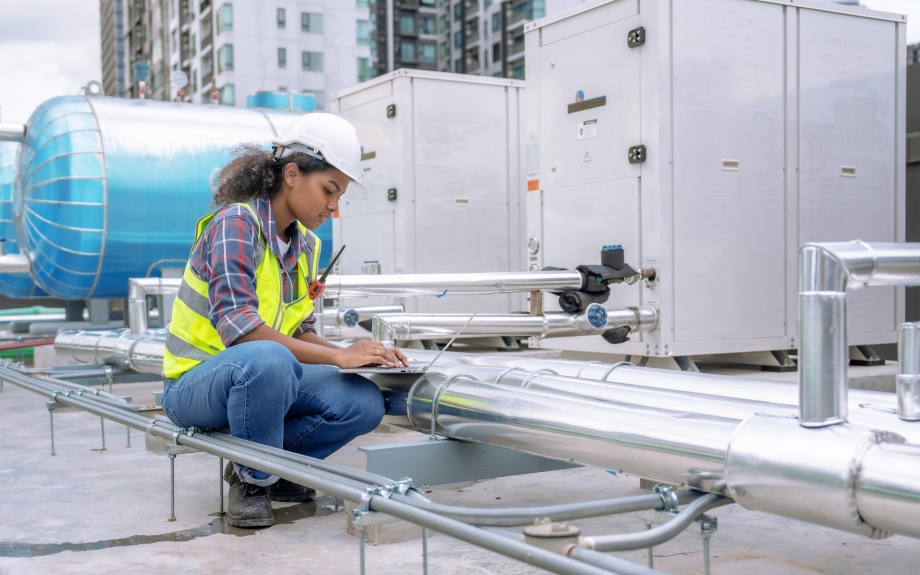 HVAC technicians, managers, and business owners have traditionally been men. As the workforce composition changes and labor shortages exist, new opportunities for women in HVAC are created in virtually all industries.
The rising cost of living is another factor that is drawing more women into the workforce. Housing, interest rates, insurance, taxes, and food prices are at an all-time high. HVAC technicians earn competitive salaries and are generally accompanied by good employee benefits. If you enjoy working with your hands and helping people with their home and business comfort levels, this may be the career for you.
A Changing Workforce
Two decades ago women comprised only 1.6% of HVAC workers in the U.S. Today, that percentage has grown to 2.6. Other factors show continued opportunities for women in HVAC: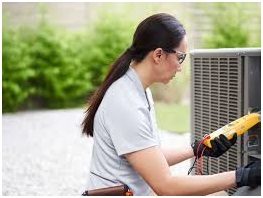 Some female consumers feel more at ease with a female HVAC technician in their homes. This element increases the demand for more women in the industry.

Women who are good communicators interact well with clients, explain repairs to their liking, and schedule maintenance well.

Women serve as role models for other female employees.

Experience in the field provides opportunities to start their own businesses.

Thousands of men are retiring every year, which opens more doors for women.
Let's look at some common challenges that women in HVAC face in their jobs.
Equal Pay for Equal Work and Other Challenges
One of the challenges facing women in the workforce has been equal pay for equal work. This inequality has been addressed by many people who have succeeded in improving the issue. We are happy to say female workers in the HVACR industry are paid well. The disparity between pay for men and women is narrowing.
Other challenges that women face in the workforce are being addressed in HVAC and other industries. You may have encountered some of these:
Sexual Harassment

Racial Discrimination

Pregnancy Discrimination

Career Advancement

Lack of Childcare Support

Ego Clashes

Not Taken Seriously

Gender Bias in Interviews

Male-dominated Culture     

The issues that tend to hold many women back are less of a problem than a decade ago. Today, it is more of a level field with our changing culture.
"As the workforce composition changes and labor shortages exist, new opportunities for women are created in virtually all industries."
Women in HVAC: Opportunities Are Increasing
Opportunities are opening at every level from HVAC associates to owner-operators. The following provides an overview of jobs and job titles:
HVACR Associates

assist technicians in repairing equipment, devices, and systems.

HVACR Technicians

maintain and repair equipment, devices, and systems.

HVACR Installers

work in new construction by installing equipment and systems.

HVACR Refrigerator Specialists

work with

air conditioning and refrigeration systems

.

HVACR Sales Reps

sell service contracts and equipment for retailers and wholesalers.

HVACR Engineers

design and improve HVACR devices, equipment, and systems.

HVACR Managers

oversee technicians and the business operations of an HVACR company. They assign jobs to workers and coordinate jobs with customers

HVACR Business Owners

are self-employed people who build their own businesses after gaining expertise in the field. About

7% of HVACR companies are owned by women.
Support for Women in HVAC Careers
Women can receive encouragement and financial support from the Women in HVACR organization. This national group wants to help women succeed, feel supported, and break the stereotype of all male HVACR technicians. The organization offers these benefits: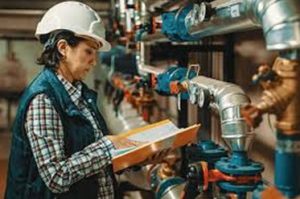 Education

Events

Financial Assistance

Memberships

Mentorships

Networking Opportunities

Sponsorships
Leadership in Women in HVACR wants to unite women in this trade in pursuing their career paths. This organization and other affiliated partner groups seek to empower women to succeed through networking opportunities, mentoring, and education.
HVACR Training Is Available in Baton Rouge
ITI Technical College provides an excellent training opportunity in Baton Rouge. Explore our Associate of Occupational Studies (AOS) Degree in the Air Conditioning, Refrigeration, and Electrical Technology Program. The curriculum offers students these components:
Fundamentals of residential and industrial electricity including basic circuitry, electrical safety, motor controls, programmable logic controllers, national electric code, wiring methods, and lighting

Basic heat transfer, refrigeration, safe work practices, and the regulations governing the use of these systems

Essential PC Office applications, some computer networking, and workplace communication skills

A lot of training in lectures and laboratory activities taught by professional faculty using actual field-grade equipment

Preparation for entry-level jobs and certification exams
We invite you to request more information about our program and college. Contact us today at (877) 591-1070 for more information!
For more information about graduation rates, the median debt of students who completed the program, and other important information, please visit our website: https://www.iticollege.edu/disclosures