If you are planning on getting an HVAC license, you should consider joining our ITI Technical College training. The learning experience will equip you with extensive training which will be critical in handling any eventualities on the job. Generally, the main responsibility of a heating, ventilation and air conditioning expert is to maintain, repair and install the pertinent systems. However, the tasks might be wide-reaching, depending on the needs of the client. We are committed to ensuring that our students are knowledgeable beyond the minimal requirements set by employers and states.
What is an HVAC Certification?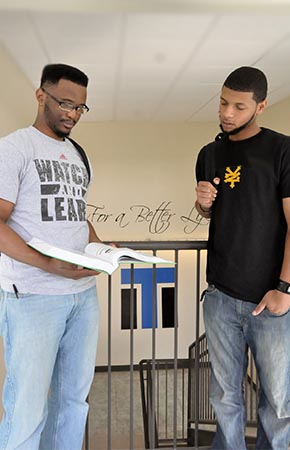 HVAC Certification is crucial because it provides evidence that you have received training and are competent in the field. Your prospective employers will always choose a technician with concrete proof of their qualification. Generally, there are four forms of certification provided under the EPA Section 608. The Type I Certification is intended for individuals who want to service relatively small appliances. For example, they can repair window air conditioning units, home refrigerators and vending machines. Type II Certification is more advanced and will allow you to handle equipment with high pressure refrigerant, including supermarket AC units, process refrigeration and heat pumps.
If you would like to work with equipment with low pressure refrigerant such as chillers, you should get the Type III certification. While the aforementioned types of certifications are ideal, it is prudent to choose the Universal Certification. This will allow you to deal with all types of relevant equipment, making it the most ideal for anyone who wants to advance their career fast. Regardless of your certification choice, we have a certificate program that will match your requirements. If you are a general tradesman, you will find that AC repair training will improve your client base and impress more potential employers.
All About HVAC Service Training
When you join our HVAC service training at ITI Technical College, you will first learn the basics of the systems that you will be handling. These include the general structure and design of HVAC systems, the motors, controls, relays and even the electrical constitution of the equipment. These fundamental lessons are crucial, even for those with knowledge, because they form the basis on which you will be examined for the HVAC certification. Moreover, your education in the training school will be built up from this vital foundation.
In addition to the main course work, we will also prepare you to tackle the EPA Section 608 Certification test. This assessment is mandatory for any technician who wishes to handle equipment that could release refrigerant which harm the ozone layer. Our preparation encompasses all the critical knowledge pertaining to disposal of dangerous materials, ozone depletion and leak repairs. You should note that the certification acquired from the EPA does not expire. Therefore, we encourage our trainees to acquire the document as soon as possible.
What Our HVAC School Teaches You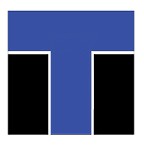 When you are ready to get started with your career as a heating, ventilation and air conditioning technician, you can sign up for our certificate program. You will receive the training that you will require for practical work in eighteen months. We also have an Associate in Occupational Studies program which is covered in twenty-four months. Our HVAC School has a structured and formal training design, ensuring that you have the best environment to gain essential knowledge. Every teacher has both practical and classroom experience and will assist you in learning through a hands-on approach.
The college has an affordable tuition structure, and financial aid may be available to those who qualify. You will not have to compromise on the quality of your training due to lack of funding. At ITI Technical College, you will get the tools and comprehensive education to get into the industry.
When Do You Get Your HVAC License?
There are different rules and regulations on getting an HVAC license. In most regions, you will be required to gain on the field experience through an apprenticeship under a licensed HVAC technician after earning your certification. After about four years of verifiable experience, you can take the licensing exam which often encompasses all aspects of HVAC maintenance and repair. With a license, you can be an independent HVAC technician or contractor.
For more information about graduation rates, the median debt of students who completed the program, and other important information, please visit our website: https://iticollege.edu/disclosures/