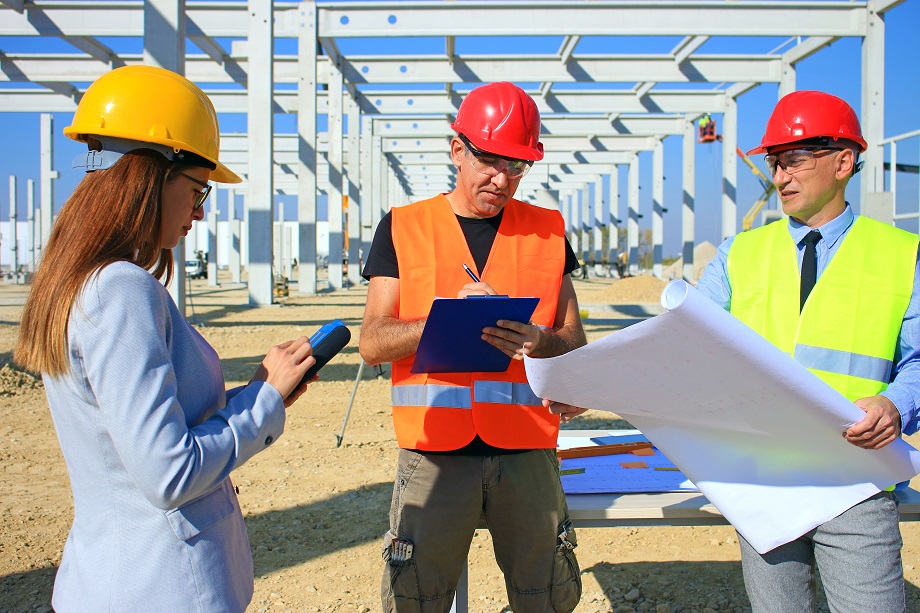 We have all heard someone say, "Git-R-Done." This is exactly what construction managers do: see that projects are completed with quality work, on time, and within budget. Managers have key responsibilities for seeing that residential and commercial building projects are executed according to the project manager's plans, building codes, and client desires.
Construction managers are provided with blueprints that show the details of projects. They typically explain most if not all the manager needs to know, including:
All other essentials relevant to construction projects will be outlined on the blueprints or additional sets of instructions. It is the manager's job to execute all the parts of the plans.
Construction Managers Draft Contracts And Make Plans
All work for construction projects should be written in a legal contract to protect the client and the building company. Draft contracts become more important as the projects grow larger or more complex. Contracts typically involve a group of people in addition to clients that include:
Architects
Inspectors
Materials suppliers
Subcontractors
Other third parties
Work Crews
All these parties should be provided with copies of the draft contract. Keeping them in the loop until project completion is vital for successful project executions. Contracts are part of the overall construction plan for homes, businesses, and government structures. Plans provide the details for setting goals, steps to take for each building phase, costs, and handling any delays.
Setting Goals And Managing People
Managers must set many goals and manage people to execute their construction projects. Setting realistic and timely goals is crucial for all building jobs. Managers should never scrimp on or skip setting them, and should not rely only on their past experiences with other projects.
Larger companies use both construction and project managers for larger or more complex jobs. Both of them must set specific goals and get the client to sign off on them that generally includes:
Set the conditions of quality performance in each phase
Determine the duties of each employee
Empower and motivate each worker
Types and quantities of materials and sup[lies
Delivery of materials and equipment
Times for reviewing the completion of each phase
Managers who plan well, set concrete goals and effectively manage people end up being the best project executioners.
"Managers have key responsibilities for seeing that residential and commercial building projects are executed according to code and the client's desires."
Keep The Client And Your Boss Informed
Project managers must keep all clients informed about the progress of their projects and any issues that arise. Issues such as delays caused by worker or material shortages, mistakes, going over budget, or the weather must be reported. The client must communicate any changes desired after the work begins and allow enough time to complete them.
Project managers are responsible for the overall project while construction managers see that homes and buildings are built to meet the plans. Project managers handle the marketing, and administrative details, and hand the completed project over to the client for approval. Both managers must report all issues and correct them immediately to prevent failure. This is done by providing daily and weekly reports to all relevant parties.
Stay Within The Budget And Deliver On Time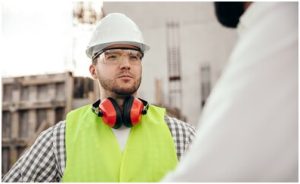 Two of the major challenges construction managers face are staying within the original budget and completing a project on time. Material and supply prices as well as equipment failure can change weekly and cause issues with the budget. Union negotiations and inclement weather can also increase the budget. In either case, the manager must confer with the project manager and client to change the budget.
Time management is a vital skill construction managers must possess. They must learn to complete projects on time by building in some extra time for problems that arise. When they run past the completion schedule, the client may sue and the manager's next project will be delayed. These two challenges are generally met with good training and experience.
Manage Risks And Git-R-Done
The last two things we want to discuss are managing risks and completing the project. Managing risks is a skill that every successful construction manager has. It is developed in college training, seeking advice from others, and experience. This skill is made easier and more efficient today with advanced construction software.
The essential risks have already been covered in this blog. Getting the job done is accomplished by marshaling all the resources needed, effectively empowering and managing workers, and routinely inspecting each phase of the project. Sometimes leaders must act as dispute managers where they act as 'judges' in bringing order to the construction site concerning:
Disputes among workers
Mix-ups with subcontractors
Pleasing clients
Third parties
Differences of opinion within the project team
From blueprint to reality, the role of construction managers is crucial to project execution. The smart thing to do is earn an associate degree in construction management to build your future career. Call us today at (877) 591-1070 for more information about all our programs!
For more information about graduation rates, the median debt of students who completed the program, and other important information, please visit our website: https://www.iticollege.edu/disclosures