Drafting and design studies can lead to exciting careers in CAD design, mechanical drafting, or even specialist product design. With stable employment options, technical drawing is one of the most desirable skills for young students looking to build a successful and rewarding career. At the ITI Technical College school of drafting and design, you will cover a number of exciting and challenging subjects that will prepare you for life in the workforce.
If you're interested in a mechanical drafting career, it is beneficial to learn about some of the key subjects that are covered in drafting college. Your course of study will be extremely important when you later seek employment, and your proficiency in these concepts will be key to finding a job that is both engaging and rewarding.
Core Mathematics for Drafting
Early in your drafting career, much of your work will be supervised by a senior drafter, and will involve drawings that are highly technical and reliant on mathematical precision. As you begin your mechanical drafting school course, you will cover the subjects of geometry, algebra, trigonometry, Cartesian, and general mathematics. Having a strong foundation in these subjects from high school or other courses can be a huge benefit, but even limited knowledge can be developed to give you the basis that you need to move on with your studies. These subjects involve mathematical theory, along with how that theory is applied to technical drawing.

Engineering Drawing
Engineering drawing, otherwise known as multiview drawing, is a critical subject in mechanical drafting school. These technical drawings allow you to create designs that can be viewed from multiple perspectives, allowing for the full representation of a product before it enters prototyping and production. These views can be taken from various axes to provide relative perspective, and sometimes may cut into a complex object to reveal the interior aspects of a design. In mechanical drafting, the multiview drawings are critical not just for portraying a representation of the finished object, but also so that design flaws or inefficiencies can be discovered early in the design process.
CAD Proficiency
The technical drawing industry has moved almost exclusively to digital technologies, and AutoCAD will be an essential program during your education and throughout any future employment. With the strong basis that you will develop in mathematics, as well as your technical drawing skills, you will then learn how to exploit the full potential of software like AutoCAD to create accurate drawings. AutoCAD will be a requirement in almost any role of employment in the industry, and in the later stages of mechanical drafting school you will develop proficiency so that you can comfortably demonstrate your skills in computer aided design.
An Exciting Career Awaits You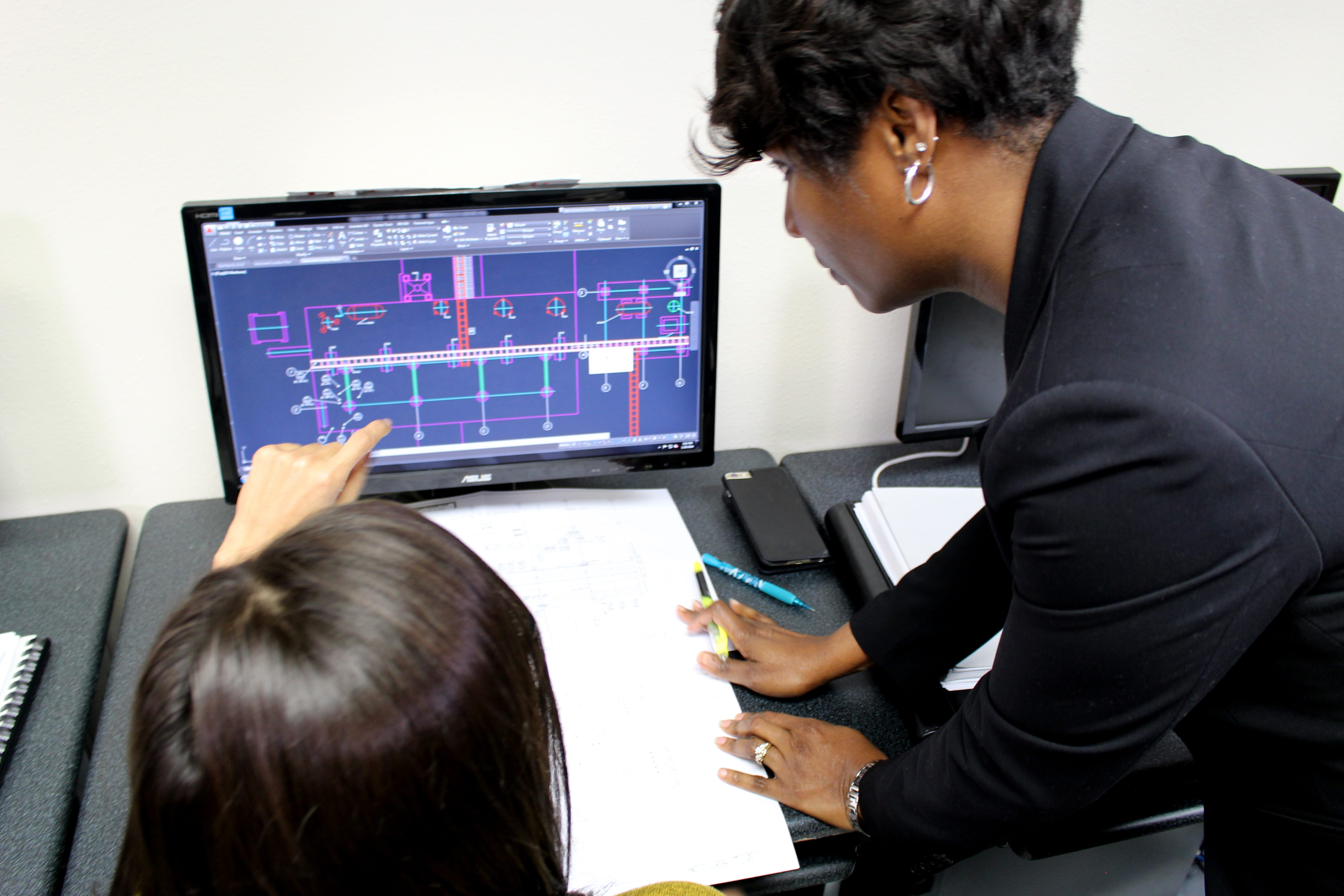 According to data from the Bureau of Labor Statistics, the median pay for a drafter is just under $53,000 per year. That equates to more than $25 per hour, making it highly financially rewarding for those who enter the industry. There are more than 200,000 jobs across the country, and employers seek graduates who have specialized training from reputable institutions.
As you study at ITI Technical College, not only will you learn the theory and practical skills behind drafting, but you will also learn essential skills for employment. Technical Writing is one of the core curriculum subjects, and it can make you an invaluable asset in a company where you need to efficiently communicate ideas to colleagues, leadership teams, or even other departments and clients.
Throughout your study you will find that the ITI method is a comprehensive approach that leaves nothing on the table. Most importantly, your qualification will allow you to be competitive when going against other candidates in the industry.
Get in touch with ITI today and discuss enrollment for mechanical drafting school. With courses that are priced for affordability, and financial assistance for qualified applicants, your dream career is within reach.
For more information about graduation rates, the median debt of students who completed the program, and other important information, please visit our website: https://iticollege.edu/disclosures/