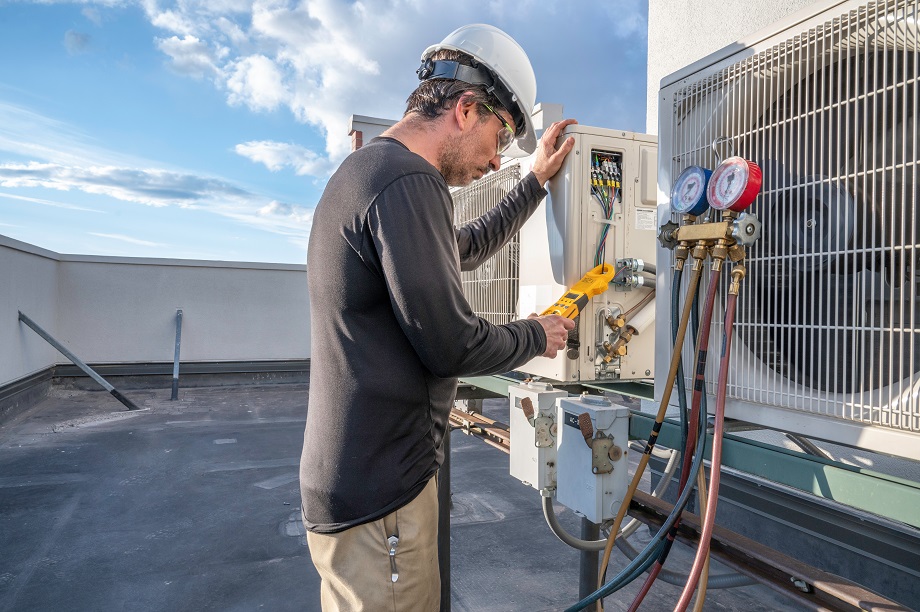 Heating, ventilation, and air conditioning (HVAC) technicians play vital roles in keeping our homes and businesses comfortable year-round. Without their services, we would suffer through the extremes of summer and winter weather and wish we could find relief.
Running fans in the summertime just isn't enough when temperatures and humidity hit their highs. Our health, attitudes, and work suffer trying to cope without adequate cool air at home and work. The same applies to cold homes and workplaces in the wintertime. The services of HVAC techs are indispensable in establishing a comfortable inside atmosphere.
Although we tend to take their jobs for granted most of the time, they are the first people we think of when we have heating, ventilation, and cooling problems. Let's delve further into the vital roles they play in our homes, workplaces, and establishments we visit.
HVAC Technician Roles: Inspecting And Diagnosing HVAC Systems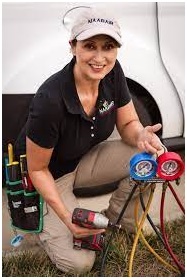 You and I may be able to troubleshoot an issue that erupts with our air conditioner or furnace. If we do, we can't be sure there are other underlying problems at play, and/or we don't know how to repair the issue. This is where we depend on HVAC technicians to troubleshoot any  problems we may encounter, such as:
First, diagnosing the equipment and systems to find if there is an issue
Pinpoint the device, part, or wiring that is causing the problem
Working safely while performing their services
Working quickly to restore our heating, ventilation, or cooling
We depend on them to perform a comprehensive analysis of our issues and provide an accurate estimate of all costs to correct them.
HVAC Technician Roles: Repairing And Replacing Current Equipment
Once HVAC technicians troubleshoot our heating or cooling situation, they must decide what to do to correct any problems. The question often arises whether to repair or replace a part or some equipment, correct loose wiring, or simply add more refrigerant to the air conditioner.
Taking corrective action can depend on several factors, including:
Current condition of a part or piece of equipment
The urgency to correct the situation
The cost involved of the part or equipment
Estimated lifespan of the part or equipment
Finding replacement equipment that is compatible with the current system
Dismantling old equipment and removing it from the premises
The technician provides an estimate for the options of repairs or replacement so you can make an intelligent choice.
"Without their services, we would suffer through the extremes of summer and winter weather and wish we could find relief."
HVAC Technician Roles: Installation In New Homes And Businesses
The two basic roles HVAC technicians play are repair techs and new construction techs. Those who install equipment and systems in new homes and businesses must possess more skills and knowledge for their work. The vital decisions that must be made include:
Selecting the best type of equipment and system to install
Determining the correct size (capacity) of equipment and system
Installing the equipment and system correctly is a must
Working with the best type of ventilation and ductwork system
Technicians must possess good communication skills to meet the customer's needs and wants, convey the costs involved, and set a schedule for completion.
Understanding Ventilation Systems
Ventilation systems are one of those things most of us take for granted. Since they typically have no mechanical or electrical parts and may be hidden from view, we don't think about them. The types of decisions that must be made for correct airflow include:
The best way to install and hang the ductwork
Moving air properly through the ductwork
Sealing all possible air leaks from beginning to end
If and how air should be exhausted outside a home or business
When and where to use fans to create adequate airflow
We depend on HVAC technicians to understand these decisions and make effective use of them.
Electrical Wiring And Refrigeration Services
HVAC systems are powered by electricity, and HVAC technicians learn to correctly wire the equipment and systems for peak performance. Numerous decisions are made to ensure the system's use of power is cost-effective for the customer. The power distribution through the system must be adequately designed to prevent a system overload or underload.
HVAC technicians are also trained to provide refrigeration services for businesses that need chilled air. They range from florists to food freezers, to medical services. They troubleshoot, repair, replace, maintain, and install equipment and systems for their customers.
It is easy to see why HVAC technicians play vital roles in keeping us comfortable year-round. They are the people we depend on when something goes wrong and thank goodness for them. If you are interested in this career, find out more about our exciting program.
For more information about graduation rates, the median debt of students who completed the program, and other important information, please visit our website at: https://iticollege.edu/disclosures/