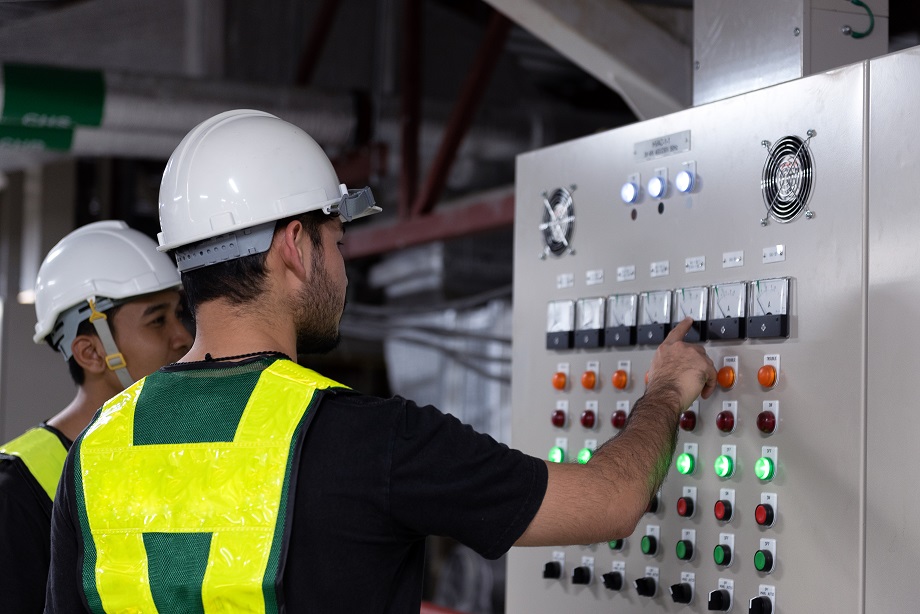 Possessing robust HVAC Problem-Solving Skills not only helps engineers and technicians to ensure the efficient operation of HVAC systems, but it also guarantees customer satisfaction and trust, contributing significantly towards the company's reputation and success. HVAC technicians must develop the professional skills and knowledge to obtain jobs and succeed in them. Although they may have some informal training and experience under their belts, they need an associate degree for a well-rounded education.
By understanding what employers want in HVAC technicians, students can undertake the training that prepares them adequately. These skills can be included in:
Resumes and Cover Letters
Job Applications
In-Person Interviews
Thank You Letters
Customer Contacts
Supervisor Interactions
Those applicants seeking jobs in the HVAC industry must know how to provide excellent customer service, communicate effectively, and diagnose issues. They must also know how to maintain and repair equipment and systems and possess tool, mechanical, and computer competency.
Customer Service And Effective Communication
Good customer service skills will help you work through equipment issues and bring in more business. Effective communication builds rapport with customers and enhances their trust in you and your work. Positive interaction with customers, supervisors, co-workers, and suppliers helps build lasting professional relationships.
Strong service and communication skills allow HVAC technicians to represent their company positively and separate them and their company from competitors. Some examples include:
Technicians can explain equipment and system operations in clear, concise language
They discuss the results of diagnosing and troubleshooting customer systems
Techs can simplify some complex concepts and problems for customers
They show customers how to conduct some simple and routine maintenance
Techs can actively listen to customer concerns and ask appropriate questions
Now we can move on to applying skills during technician and customer interactions.
HVAC Problem-Solving Skills: Diagnosing Issues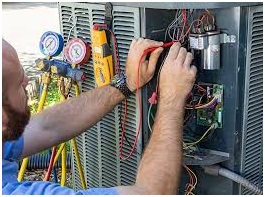 HVAC technician skills fall into two basic areas: 1) installing new equipment in new or existing homes and businesses and 2) maintaining and repairing existing equipment and systems. For our purposes, we will delve into the second area.
Customers call HVAC businesses to report issues and schedule appointments. Technicians report to the job sites, introduce themselves, and listen to the customer's concerns. They next inspect the devices, equipment, and system as a whole to identify the root cause or causes of the problems. The typical issues they discover include:
The system is not cooling adequately
The system is not heating adequately
The system won't start or starts and quits
Noises, odors, or air leaks are present
Filters are clogged or the AC is frozen over
Once the inspection reveals a single or multiple causes, the technician takes steps to maintain, repair, or replace parts or equipment.                                                                                                                       
"HVAC technicians must develop the professional skills and knowledge to obtain jobs and succeed in them."
HVAC Problem-Solving Skills Include Maintaining Systems
Another critical skill HVAC technicians must possess is maintaining equipment and systems. Customers call technicians to maintain their air conditioners, furnaces, or heat pumps on both routine and irregular schedules. Most people wait for a problem to erupt to call a technician.
The best approach to maintaining an HVAC system is a spring and fall inspection. The spring checkup is for air conditioning and the fall checkup is for heating equipment. Technicians perform these essential services for adequate maintenance:
Inspect the thermostat, filters, and ductwork for proper functioning
Test the AC unit for the correct amount of refrigerant
Test the entire system for proper functioning
Make sure all wiring and electrical connections work properly
Clean the furnace and ductwork out when necessary
When any of these checks reveal an issue, corrective action is taken to ensure functioning.
Repairing And Replacing Systems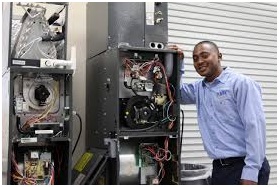 When inspections reveal that equipment must be repaired or replaced, the technicians can apply acquired skills in these areas. Typical repair work includes:
Replacing a part such as a motor, fan belt, or fan blade
Connecting loose wiring connections
Correcting furnace pilot light or ignition
Thermostat malfunctions
Blown fuses or tripped breakers
Dirty condenser or evaporator coils
AC system water leaks
When any device, equipment, or system is beyond repair, old ones are removed and new ones installed. The three common replacements are thermostats, air conditioners, and furnaces. Other replacements can include heat pumps and ductwork in part or whole. Most replacements are due to inadequate maintenance or wear and tear over the years.
Tool, Mechanical, And Computer Skills
To perform inspections, repairs, and replacements, technicians also need essential tools, and mechanical, electrical, and computer skills. Familiarity with them is a must to understand how equipment and systems operate and how to repair them.
Computer software is used as an aid in diagnosing problems, ordering parts, scheduling appointments, creating invoices, tracking equipment functioning, and communicating with customers. As new technologies emerge, technicians will need to upgrade all the skills we have covered. You can do this by earning an associate degree. Contact ITI Technical College today for more information.
For more information about graduation rates, the median debt of students who completed the program, and other important information, please visit our website: https://www.iticollege.edu/disclosures