Take a look around you, what do you see? There is a good chance that you see the infrastructure that has been built over the last hundred years. Towering skyscrapers, sprawling commercial complexes, and bridges that span miles. The development of our infrastructure has significantly changed the way that we live our lives and of course the way in which we do business, as you have undoubtedly discovered, but did you know that development is carried out by architects and those versed in the CAD software? The way we draft and the way in which we design infrastructure has changed significantly over the years, but the spirit of the art remains the same. We strive to move forward and we push to create a better world, none of which would be even remotely possible without a school of drafting and design.
Building the Future at a School of Drafting and Design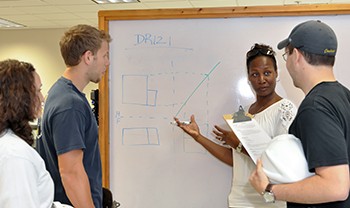 ITI College isn't just creating drafting careers, it's creating individuals who can change the world, quite literally. As we move forward we are going to need innovators; people who can create brand new designs and ultimately help to build an entirely new world. Buildings will become taller, tougher, and ultimately designed for entirely new purposes. There is no telling what the world of tomorrow will look like. We can speculate all we want, but the truth, is that one hundred years from now, things are going to look far different from what we imagined previously.
Have you ever taken a look at the retro futurism pictures drawn in the 1950's? It's amazing to think about what the world may look like in the future. If you compare those photos to the world of today, you would probably start laughing and to be perfectly honest the same holds absolutely true for tomorrow's reality. Our new infrastructure and our new design will be the result of new ideas, extensive collaborations, and concepts that we haven't even learned to grasp yet – it's hard to tell where we're going, but it's going to be exciting!
Growing a New World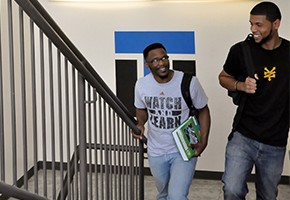 The new world starts at schools like ITI Technical College. Our Computer Aided Drafting courses will lead you into a career path that offers a median pay of $52,720 per year. (http://www.bls.gov/ooh/architecture-and-engineering/drafters.htm) In our courses you are going to learn how to make use of one of the best CAD (Computer Aided Drafting) programs, and you'll be able to take that knowledge to a number of different jobs. Those familiar with CAD will be able to work on the design of any of the buildings that we mentioned above, but the knowledge can be used in the residential sector as well.
You may find yourself working for construction companies, or you might simply be a private contractor tasked with creating blueprints and plans for companies that are preparing to build a house or even a development. As a drafter you will be able to create elaborate plans and make sure that there are people able to put those plans into action. As you can see, architectural drafting school has plenty of benefits and it won't be long before you find yourself sitting in an outstanding career. Now would definitely be a great time to start considering hopping in feet first and begin your educational journey.
Not exactly sure where you should be starting? Our school offers a program in drafting and design that is capable of taking you through not only the textbook education, but can also give you the practical knowledge you really need to get started in the industry. All you need to do is fill out the form on the website or come talk to us in person. With our top-notch educational services along with help in uncovering financial options you may qualify for, we're going to teach you the skills you need to become a force in the industry. It's time to start your career and leave all of your doubts behind; you are about to create the world of tomorrow!
For more information about graduation rates, the median debt of students who completed the program, and other important information, please visit our website: https://iticollege.edu/disclosures/