Real Information Technology Training for the Real World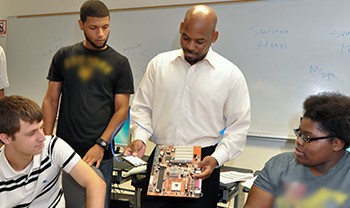 Information technology (IT) experts are always in great demand. From hardware and software to cloud and automation technologies – these professionals specialize in repairing issues and restoring proper functionality. As your local information technology school, ITI Technical College features high-quality IT courses taught by experienced instructors and specialists. In fact, we teach you everything you need to know to enter this burgeoning and challenging field. With hands-on training and live repair or maintenance scenarios, your education and skills will prepare you for an exciting career in the world of IT technologies. As an IT technician, you will learn:
* Analyzing and assessing problems and issues with the home or office computers
* Fixing Internet connectivity issues, along with software/hardware problems
* Replacing the hardware on all types of computers; desktops, laptops, Kindles, wireless, etc.
As your reliable and seasoned information technology college, ITI Technical College offers a range of programs designed to propel your skills and subject mastery. In fact, our IT courses and applications have produced several graduates that have moved on to high-profile positions. Whether wishing to repair computers or build them, we have the tools and expertise to ensure you receive an Information Technology Degree.
Information Technology Programs
Our IT Programs are always fast-paced, challenging, and exciting. In fact, our intensive information technology classes help you understand the many intricacies and details of computer problems. From hardware and software issues to viruses, malware, and cloud or wireless implementations, you will gain the skills needed to diagnose and fix issues. We also offer hands-on training with practical applications in real-world scenarios.
Industries with a Demand for IT Experts
At ITI, our information technology university prepares students for job placement opportunities. In fact, we work with you – after graduation and beyond – to ensure your skills and talent are not wasted. With dedicated advisors and instructors, we help all graduates and students prepare to tackle the world of information technology. In fact, there are so many industries that are looking for the best IT professionals and experts to hire. This includes but is not limited to:
* Healthcare and Medicine
* Automotive and Trucking Technologies
* Product Manufacturing – Retail, Wholesale, and Industrial
* Construction and Architectural Design – Hardware, Software, Cloud, Apps, Wireless, Remote, Digital, and more
These are but a few industries that can utilize your extensive information technology training. In fact, we also offer specialization courses that apply to certain industries, sectors, and niches. This ensures you receive optimal certification in these areas, which can help you surpass competitors in terms of employability and marketability. While the IT industry does have its ups and downs, it is considered recession-proof for the most part. This means the demand for information technology experts is always high across the nation and the world.
Specialization Courses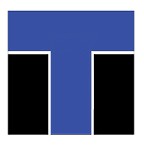 As mentioned above, ITI offers specializations in Networking and Programming. In fact, these courses help students become true specialists in setting up networks, servers, and routers. They will also learn how to set up and manage operating systems, along with all hardware and software aspects of network and computer security. While you will learn general knowledge of computers and information – specialized courses and programming languages will truly take you to unprecedented levels in the IT industry. Students at ITI Technical College will also get to learn about:
Web Design and Development

Database Management and Development

Web Application Development

Programming Languages and Tools – C#, Visual Basic, .NET, ADO, ASP.net, HTML, and more
For more information, contact ITI Technical College today and start your journey to a profitable and rewarding career in IT!
For more information about graduation rates, the median debt of students who completed the program, and other important information, please visit our website: https://iticollege.edu/disclosures/