Real Information Technology Training for the Real World
ITI Technical College is your premier information technology school and center. From hardware and software to cloud and automation, we feature a full range of classes and courses in IT technologies. This includes LINUX, which is an open-source operating system modeled on UNIX. In recent years, more global companies have switched over to LINUX for their daily business needs. While LINUX is certainly not new – it has seen a strong resurgence in global popularity and patronage. With this in mind, our information technology college can truly prepare you for a career in LINUX and other operating system technologies and applications.
As a professional and certified IT technician, you will have the necessary skills to compete in any challenging industry or sector. In fact, here are some of the skills you will learn at ITI College:
 * Analyzing and assessing problems and issues with operating systems and home/office computers.
 * Repairing LINUX operating systems – installations – connectivity issues – and hardware/software compatibility problems.
 * Replacing the hardware on all types of computers – desktops, laptops, Kindle, wireless, etc.
 * Understanding how computers, operating systems, and parts/accessories work – CPU, drives, keyboards, monitors, hardware – software, and connections to wired/wireless networks and units.
As your seasoned and reputable information technology university, ITI offers a wide array of programs designed to enhance your skills and subject mastery. In fact, our IT courses and classes have produced several graduates that have moved on to high-profile positions here and abroad.

ITI College Programs
Our information technology training courses are always fast-paced and challenging. In fact, our information technology classes are taught by seasoned professionals and industry leaders. From hardware and software to operating systems and viruses/malware – we truly prepare you for an exciting and enriching career in IT technologies. You also get real-time instruction on how to diagnose – analyze – asses – and repair a myriad of common and extensive issues. We also offer hands-on training with practical applications that prepare you for gainful employment in the IT realm.
The Switch to LINUX
At ITI Technical College, we always stay abreast of all the IT industry trends and developments. This allows us to help students tap into a wealth of existing post-graduate employment opportunities. With dedicated advisors and instructors, our goal is always to help students become the best technicians across the information technologies sector. However, our courses are also designed for students looking to enter other fields as well. As mentioned earlier, more companies are either moving – or switching back – to LINUX in 2017. With this in mind, it is imperative to take our specialty information technologies courses in LINUX to become competitively viable.
At ITI Technical College, we also prepare students to enter the following fields – that are always demanding the best IT professionals and experts:
 * Medicine and healthcare.
 * Trucking and Automotive technologies.
 * Product Manufacturing – Industrial, Retail, and wholesale.
* Architectural and Construction Design – Software, hardware, Cloud, apps, wireless, remote, digital, and much more.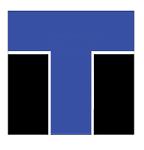 In addition to LINUX OS, there is a strong emphasis on IT services for health and medical uses. In fact, information technology training in these industries continues to soar in global popularity. From medical processing and insurance to disease prevention and control – the healthcare industry is always looking for the best and brightest people in the IT world. While IT does have its up and downs, it is considered recession-proof for the most part. This means the demand for information technology graduates and experts is always high across the world. This is simply a great field that offers so many opportunities to climb the ladder of success.
For more information, contact ITI Technical College today and start your journey to a profitable and rewarding career in IT!
For more information about graduation rates, the median debt of students who completed the program, and other important information, please visit our website: https://iticollege.edu/disclosures/