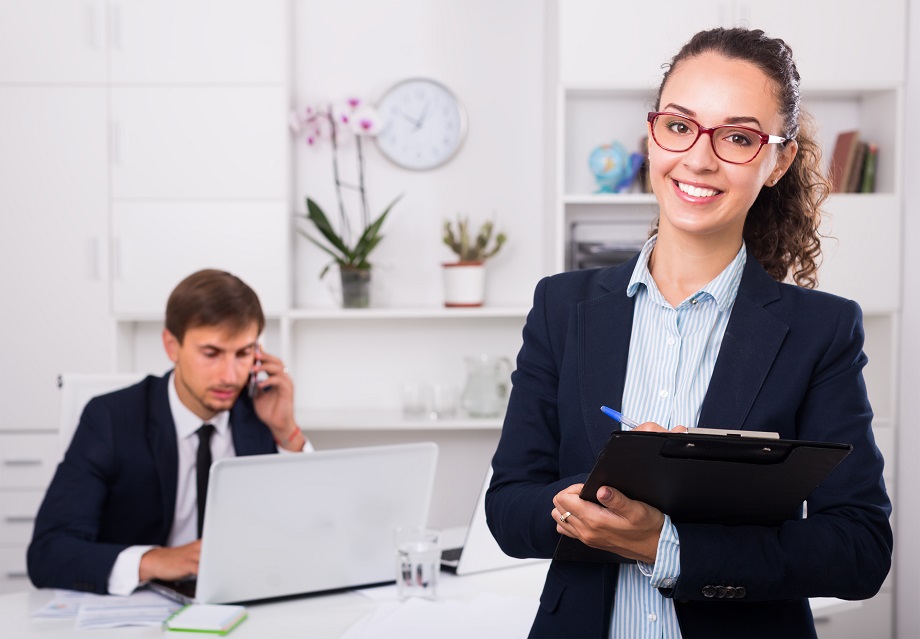 Behind every great organization is a well-trained office administration department. Many vital decisions are made here for essential business functions and coordination with management. If you want to work in this dynamic atmosphere, you should enroll in a quality office administration certificate program.
There are two options for professional training and education in office administration. One is earning a certificate and the other is earning an Associate Degree. The fast track to obtaining a job is completing the Office Administration Certificate Program in less than one year. Students gain knowledge and develop skills for entry-level positions in a variety of industries. The following five positions are the best career options in office administration in today's business world.
Receptionist Positions in Office Administration
Receptionists are typically the first people a customer or visitor meets and are responsible for making a good first impression on the organization. This first contact may be in the form of a personal visit, text message, email, or phone call. A friendly and courteous receptionist is the right person for this job. A receptionist typically works in these responsibilities:
Answers telephones
Files and maintains documents
Greets customers and visitors
Makes travel arrangements
Provides information
Schedules appointments
Runs errands
Receptionists also interact with staff, management, suppliers, and delivery drivers throughout the day. They also screen calls and visitors and escort visitors to their destinations. It is a busy and exciting work life for those with the necessary skills and personality.
Office Administration: Customer Service
Customer service skills are essential to obtaining and retaining customers and clients. It is said that retail businesses often lose up to 50% of their customers every 5 years. A skilled customer service representative can help reduce this turnover rate.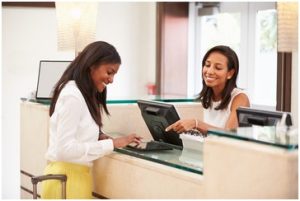 These employees work with both customers and the public to answer questions or requests. They may resolve complaints, provide customer assistance, and process orders in these ways:
Phone calls
Face-to-face contacts
Emails
Tests
Live chats
Social media
If you enjoy helping people with their concerns, this may be the right job for you. There are positions open in virtually every industry. You may work in an employer's office, a retail store, or from your home part-time or full-time.
"Behind every great organization is a well-trained office administration department. Many vital decisions are made here for essential business functions and coordination with management."
Personal Assistants Serve Others
A personal assistant is a professional who provides one-on-one services for one or more individuals in an office or home setting. Their assistance consists of personalized secretarial or administrative support. An assistant must be well-organized and act promptly to meet managers' requests such as the following:
Acts as point of contact between a manager and others
Handles queries and requests in a professional manner
Takes dictation and minutes of conversations and meetings
Produces reports, briefs, and presentations
Screens and direct phone calls
Distributes correspondence
Makes travel arrangements
Other duties depend on the nature of the business, the industry, and management's needs. If you are a proactive, detail-oriented, and organized person with good communication skills, this may be a good fit for you.
An Administrative Assistant Performs Needed Services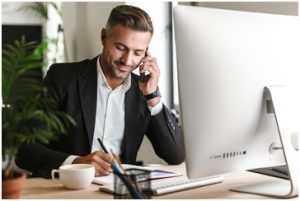 An administrative assistant (AA) requires similar skill sets to a personal assistant but on a higher level. A personal assistant mainly performs delegated tasks while an administrative assistant takes on more and varied responsibilities.
An AA supports a member of upper management and must have a solid understanding of the manager's job. An AA must also possess a clear view of the company's core goals and perform these duties:
Gather and analyze information and data
Prepare presentations
Provide follow-up on actions
Manage projects as assigned
Supervise clerical personnel
Administrative assistants may also implement office organization systems to optimize office operations. If you want a hands-on role in administrative work, this may be the job for you.
Assistant Office Manager in Office Administration
An assistant office manager takes on a more responsible role with a wider variety of duties than the other positions we have discussed. In this position, you will help manage the day-to-day operations by overseeing assigned tasks and other employees. You will see that everyone is doing their jobs well and also working with these responsibilities:
Interview, hire, and train new employees
Provide administrative support to management
See that tasks are completed accurately and on time such as filing, scanning, faxing, emailing, copying, and helping workers learn new software
Coordinate office activities as assigned
Manage office budget and maintain financial records
Organize conferences, seminars, and workshops
Maintain an inventory of office supplies and equipment
Assistant office managers round out their duties by preparing reports for managers to review.
Earning an Office Administration Certificate will open the doors to entry-level jobs in these five careers. Start your training today and enjoy its benefits! Call us today at (877) 591-1070 for more information!
For more information about graduation rates, the median debt of students who completed the program, and other important information, please visit our website: https://www.iticollege.edu/disclosures