It is amazing to think just how far we have come in the last six hundred years. Back then, we had barely created the printing press, and in that small amount of time, we have gone from the printed word to artificial intelligence. It is amazing and it is also a bit terrifying, but society needs individuals with an Associate of Occupation Studies (AOS) degree in Information Technology to keep this system in check.
So, while we are here discussing that, what exactly does information security mean in 2018? What can you expect in the near future? We have a few important predictions that you will need to remember when you are planning for a career in the Information Technology industry.
Artificial Intelligence (AI) will Drive Product Design
We mentioned artificial intelligence in the opening paragraph and it is our opinion that it will continue to be a driving force in the industry for many years to come. Take companies like Netflix and Airbnb – they both utilize a form of AI, with Netflix using its AI to predict customer preferences. For designers and developers, it is not hard to see just how far this will go in the future.
The Rise of Virtual Reality (VR) and Augmented Reality (AR)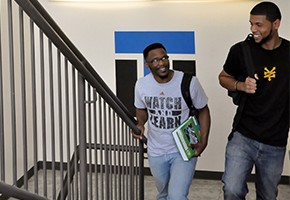 Both VR and AR are changing the way we see the world and the way that we utilize technology, which should not be surprising to anyone. It has been a long time coming. Both VR and AR allow people to explore worlds, play, and work in alternate realities, which has been the dream since 'Ready Player One' was published. Now in 2018, we are seeing the full realization of our dreams, at least as far as virtual worlds are concerned, and we are going to see more and more products designed around it.
The Evolution of the Block Chain
While the blockchain has been widely associated with cryptocurrency in the past, individuals will use blockchain technology in the future for other, more important parts of society – that includes government. For example, blockchain can be used to change how votes are collected, eliminating the chance of fraud. Before you know it, we might see the end of paper ballots entirely.
Changes to Intellectual Property
Now here is something that you never thought of: with augmented reality, people will be able to leave their own mark or signature on public property without actually leaving a single mark. If that does not sound interesting to you, then we do not know what does. There will be many questions raised as to who can leave their mark and whether or not it is a form of vandalism. It all depends on how the technology is used and most importantly, how the technology is controlled in the future.
Changes to Consumer Tech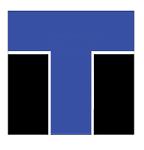 Consumer technology has become far more user-friendly in the past few years, and that trend is likely to continue. In the past, cell phones were boxy and featured sharp edges, but take the new Samsung Galaxy line of phones as an example with their tapered, rounded edges and smoother user experience.
Many changes are coming to the tech world, and you have the chance to choose a rewarding career and be a part of this technological boom. Now would be a great time for you to give ITI Technical College a call and see just what our team of highly qualified, expert instructors can do for you! Join a world that is rapidly changing and leave your mark on it.
Disclosure:
For more information about graduation rates, the median debt of students who completed the program, and other important information, please visit our website: https://iticollege.edu/disclosures/