As the world moves forward, there are a number of industries that are going to need the protection of information security in more ways than one. So, what does that mean exactly? What is it that we have to look forward to, and what industries will you be serving after you attend information technology school? We're going to take a quick look at a few of the companies and industries that are really going to need your help when the time comes.
Join Tech Companies after Information Security School
Well, we have to say that this one is pretty obvious, but we're going to talk about it anyway. Yes, tech companies are absolutely going to need information security, and it doesn't matter what type of tech company. It could be a small startup struggling to make ends meet, or it could be a tech giant like Google. Here's the thing about the tech industry: it's always changing. Technology is evolving and the way things are managed is ever-changing. That said, security threats will grow right along with it. The most important part of this story is figuring out how you fit into it. Don't worry, you can, and you will with the right training.
Government – A Sensitive Area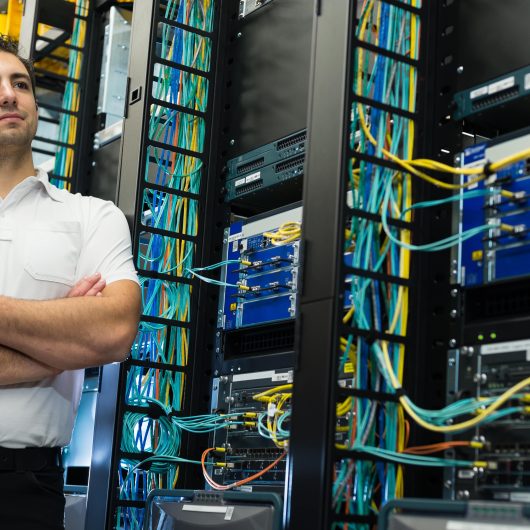 If you feel like moving to the DC area after you have earned your information technology degree and dabbled some in the security area, then you're going to find that there are actually quite a few opportunities for you. The government is going to need plenty of security employees to help augment their defense jobs, and you'll be responsible for warding off cyber attacks. It's an important job that actually contributes to the well-being of our company. As you perform this job, you will quite literally be warding off threats both foreign and domestic, not to mention it's going to earn you quite a bit of money in the process.
The government is creating many different programs that permit IT, professionals, to enter specialized areas of security, or, in other words, the industry is always growing. Where will you fit into it?
Banking/Finance – Protecting the Money
Almost everyone uses a bank for safekeeping unless, of course, they're one of those who keep their money stuffed in a shoebox. Many people fall victim to identity theft every single year, and it's becoming more and more of a possibility each day. Banks and other financial institutions are spending a lot of money on fraud prevention, and it's become a massive industry. If you choose to go down this career path you're going to have your work cut out for you, but you're going to make a ton of money. Not to mention you're going to be keeping countless people safe from identity fraud, and that's a great feeling.
The Retail Industry
Yep, the retail industry needs protection just like any other industry. This is especially true around the holidays – how many retail companies have you heard of being hacked or being hit in a cyber attack? One of the biggest concerns here is the amount of personal information and payment data that is on file for every single customer; cybersecurity is a must.
As you can see, there are plenty of jobs available in cyber security, and if this is your ambition, you'll find a ton of work. Give us a call today to learn how you can enroll and find yourself well on your way to a fulfilling career in the information technology sector.
For more information about graduation rates, the median debt of students who completed the program, and other important information, please visit our website: https://iticollege.edu/disclosures/