Just like any other type of industry out there, from retail, to industrial, and even manufacturing, the insurance industry does need to take its information security very seriously and they need to be ready to consider it from a multitude of different angles. The threats could roll in from just about any direction and it is critical that the insured, along with the various corporations involved are properly protected. So what is that going to mean for you as you obtain your information security degree exactly? What is it that you can expect from this field as it expands and grows? Today we're going to take a look at some of the threats that the insurance industry might be facing and what you're going to have to deal with.
Understanding the Growing Threat
The IT industry stands a chance of being affected by changing regulations and updated guidelines for keeping their data properly secured for both customers and the company alike. These constant changes accompany the constant threat that the insurance industry is facing due to evolving technology and more sophisticated penetration methods. For example, the industry will be facing attacks from wireless sources, web-based sources, etc. In addition to that, they will have to deal with network intrusions and potential hacker attacks. All of this will be done in the hopes of gaining unauthorized access to customer data. The information that could be potentially gained in a hacker attack may be devastating and with that being the case, cyber security in the insurance industry is becoming a growing concern. As the world changes and the attack methods become more sophisticated, it leads many to wonder how you even define information security in 2017 and the coming 2018.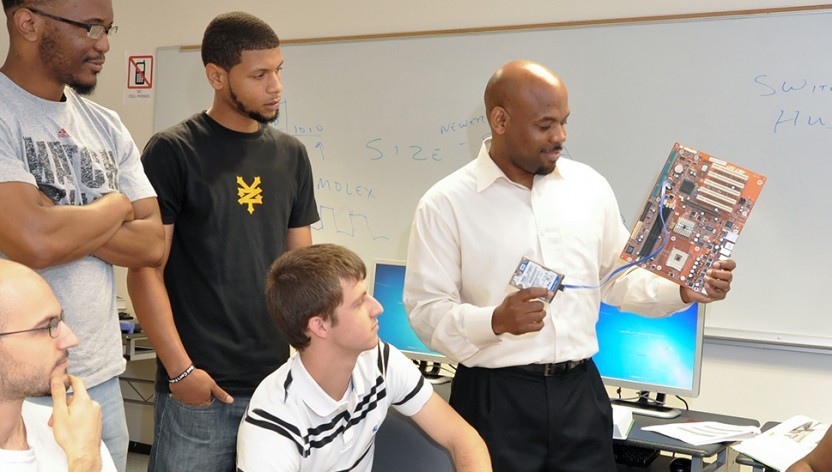 The Importance of Implementing Cyber Security
To meet strict regulatory requirements set forth by the industry, it is becoming more and more important for companies to make sure that they are implementing the correct systems and protecting their client information. For this, they need individuals who are dedicated to their information technology security careers and ready to make use of the latest tools that will protect business-critical data, along with data that could be harmful to the consumer.
Protecting Insurance Customers
With the growing number of threats in today's world, especially as technology continues to evolve, it should be no surprise to anyone that companies are taking extra measures including the implementation of cyber-risk insurance. Cyber insurance is a developing niche, but it is definitely catching on, and its very existence should serve as an important reminder to you as to just how crucial it is for us to see more individuals with an information security degree in the industry.
Start your Journey Today
The insurance industry is just one area where cyber security is needed. If you're ready to jump into a brand new industry and start to hone your cyber security skills, you've come to the right place. First of all, it's a very interesting career where you'll see the darker side of information technology. Secondly, it can be very rewarding, not to mention well-paying! As an evolving field, it has the potential to teach you all kinds of new skills and give you a new respect for the insurance industry and any other industry that might make use of cyber security. It's time for you to give us a call and get ready for your brand-new career.
For more information about graduation rates, the median debt of students who completed the program, and other important information, please visit our website: https://iticollege.edu/disclosures.htm