If you're thinking of attending information technology school there are definitely some things that you are going to need to know ahead of time, especially if you plan to be highly effective. While you will definitely be taught some of the most important things, there are other things that you should know as you are going in. Let's take a look at a few essential skills you need to have before you really dive into the meat offered by our information technology university.
Basic Computer Knowledge – An Essential Skill for Information Technology School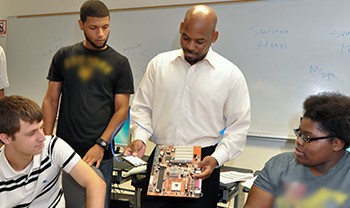 Before you try to avail yourself of the courses that ITI Technical College has to offer, it would definitely be a good idea for you to obtain some basic computing knowledge. We're talking about navigating the operating system, turning the computer on, among other things. While we can definitely teach you, your time will go a bit smoother and your learning will be much faster. In this day and age most people already have this very necessary knowledge, but this might just be your first foray into the tech world, and if it is, welcome!
Know the Different Devices
There are many different devices on the market from tablets all the way to smartphones, and in our information technology classes you will definitely be learning a bit about them. You aren't expected to know each one intimately, but it does help to know how they work and what impact they can have on IT infrastructure.
Understand the Different Operating Systems
A little known fact among home PC users is the number of operating systems that are on the market. While Windows is definitely the dominant system in the pack, there are several others which include Linux, Mac OS, UNIX, Android, etc. There are also several third party systems used for servers and you may be learning about a few of them in your information technology training. You will quickly learn which operating systems work well for user terminals and which are needed for the more robust server programs. It's definitely important information to have, and it changes the way many people think about the information technology field.
These are three very important things that you need to know, and luckily, it's not difficult to obtain this information. Everything you need to know can be researched easily through the internet so long as you are willing to put the time in. The whole of human knowledge is now available at our fingertips, and now would be a great time to take advantage of it!
Enroll Today and Change your Life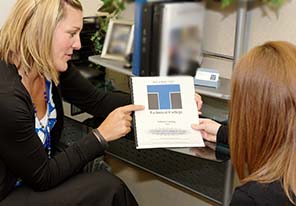 The IT industry is growing rapidly with the introduction of new technologies, and definitely as more and more people gain access to the internet. In the past, those who wanted to spend time online would find themselves tethered to their computers, condemned to the darkness of a home office or a basement. Today the internet can be seen everywhere. It can be used on tablets, phones, and even watches. Right now there are so many people using it for social connections, gaming, and even streaming video. You would be hard pressed to find someone that doesn't use it at all, and with that being the case, you can expect major growth in the industry sooner rather than later.
As an IT professional you are going to find that there are plenty of job openings for you so long as you are willing to be educated and are prepared to put the time into learning the craft. If you're ready to enroll, all you need to do is take a quick look at our programs, fill out the form and have a consultation with us. Make sure you take a look at our financial aid options as financial aid may be available to those who qualify and get ready to experience your future. There's a lot to do and plenty of industry expansion to take advantage of – don't miss out!
For more information about graduation rates, the median debt of students who completed the program, and other important information, please visit our website: https://iticollege.edu/disclosures/