Information Technology School
With the progression of time and the advancement of technology has come the unfortunate development of different acts of terrorism. Equipping the right people to handle those attacks accordingly is just one patriotic responsibility that must be exercised in order to maintain the freedom we have today. Cyber attacks and security breaches are real world threats, and have occurred even more than we know.
Thankfully, there are ways to proactively prevent these type of attacks from occurring as often as they could, and there are specially trained personnel equipped to take on the responsibility of ensuring that all computer data remains secure. Though this may not have been the type of training you'd receive in Information Technology School twenty years ago, because of the changing times and because of security breaches in the real world, it certainly is now. In fact, there are three ways that security breaches have drastically changed IT School.

One: Emphasis on IT Security
Because of real world security breaches, there's no doubt about the fact that in the incredibly and increasingly broad realm of Information Technology, it's completely feasible to form a stable, thriving, exciting career in Information Technology Security. What does this mean? It means you can have a career where you play a pivotal role in implementing processes, protocols, and other measures designed to safeguard important information. IT Security is implemented for everything from use on a personal level to a business level, protecting things like data, conversations via voice and text, pictures, and videos from unauthorized access. As previously mentioned, decades ago, emphasis on Information Technology training existed on a small scale; but because of where we are today, IT Security training must be a focus in IT School.
Two: Development Geared Toward a Career in Homeland Security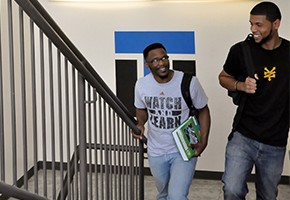 Sure, non-security related careers are a given coming out of IT School. But now because of real world security breaches and the need for multiple layers of IT security, one can easily pursue a career in Homeland Security, protecting the United States of America. What's the role of Homeland Security? Simply put, Homeland Security is an umbrella term for America's national effort to ensure a homeland that is safe, secure and resilient against terrorism and other hazards.
Most hear "homeland security" and think about physical security efforts to prevent terrorism, manage borders, ensure resilience to disasters… all actual material problems that would arise without the sacrifice and expertise of people like Military soldiers, officers, purposeful government agencies, first responders, political leaders of our country, and IT Professionals. At first glance, you may find that last people group strange, but when you consider that one of the responsibilities of America's Department of Homeland Security is to Safeguard and Secure Cyberspace, it makes sense.
The role of the Department of Homeland Security as it pertains to cyberspace is to analyze and reduce cyber threats and vulnerabilities, distribute threat warnings, and coordinate he response to cyber incidents to ensure that our computers, networks and cyber systems remain safe. They do this by working with a broad range of industry and state, local, tribal and territorial governments to secure critical infrastructure and information systems. IT never seemed so exciting, right?
Three: It Demands the Best of the Best
Simply stated, nobody wants to rely on the unreliable for protection against real world attacks. That's why IT School demands the best of the best, and is extremely competitive. Not only that, but if you want a career in IT Security, you'll want to find the best program to set you up for success. If you're considering an Information Technology Security degree, a great choice is the IT Program you'll find here at ITI Technical College. At ITI Technical, we pride ourselves on offering occupational studies for vocational work that will be relevant regardless of what changes in the economy over the years.
Since our founding in 1973, we have provided training programs that exist based on the needs of the time and of the business and industrial community; for decades, our focus has been on training personnel to meet job requirements of the technical age. Our teaching staff are experts in their fields and are completely dedicated to making the experience a positive one for you that only ends in success.
Whether your goal is to work for America's Department of Homeland Security, or simply contribute to protecting some other aspect of cyberspace for a company or corporation, the job is vitally important, and ITI is the school for you. Don't hesitate to check our Web site or give us a call for more information on our Information Technology training.
For more information about graduation rates, the median debt of students who completed the program, and other important information, please visit our website: https://iticollege.edu/disclosures/