When screening for the right new hires for your business, you need to know that they have the skills and rooted knowledge to help them perform any particular role that you have available. If you are filling IT positions, then you need to be absolutely sure that your candidates have the right qualifications. If you are currently seeking to fill junior positions for programmers, system administrators, or even security analysts, a degree at an Information Security School, should be a minimum prerequisite. Even if your company provides on-the-job training for proprietary software and systems, a candidate with information technology training will always be a safer bet.
These are the reasons why:
Structured Information Technology Classes Provide a Solid Foundation
As you know, an IT technician needs to be adaptable to changing processes and technologies. Training courses at a school like ITI Technical College will cover all of the fundamentals of basic computing, hardware, software, programming, and networking so that all graduates have a comprehensive understanding of information technology before they start working in the industry. If you want to ensure that your new employees are able to easily assimilate and learn your specific processes, software, and system configurations, then you'll need to seek candidates that hold an information technology degree.
Information Security School Will Give Candidates an Edge in the Age of Big Data

How much is your data worth to you? If you're like most business owners, your data is highly valuable and difficult to replace. Data security is the key to the continued success of your operation. Graduates of contemporary IT schools will have the benefit of learning about data security and its importance on business networks, which is an area where professionals from previous generations may be lacking. Recent graduates won't need the same level of upskilling and training when it comes to information security, which means that they'll become more efficient and productive in a shorter period of time.
Information Technology Classes Allow Students to Specialize in Key Technologies
It would be a gross understatement to say that IT is not what it used to be. The IT training provided 20 years ago is vastly different from that of today. Recent graduates will be skilled in modern networks and emerging technologies, including the maintenance and deployment of networks that facilitate cloud computing. Some graduates that have chosen to program as a specialization will also be skilled in the most common programming languages that businesses use, such as .NET and C#. Because of this specialization, fresh graduate is going to be ready to face the challenges of today, and they will have the essential foundation skills that they'll need to continue their development as technology advances and your company grows.
You Could Even Send Your Veterans to an Information Security School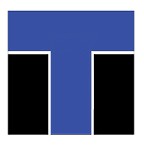 Even experienced professionals could benefit from further information technology training. A part-time study could serve as a refresher for the IT techs who have come from a different era, and you may even choose to upskill some of your staff through a specialist training center like ITI Technical College.
Information security is one of the most important aspects of modern IT. Information security ensures the safety and integrity of data, which means it's absolutely necessary to safeguard the interests of your business.
If you want to find out more about an Information Technology program in Baton Rouge, Louisiana, it's time to talk to the team at ITI Technical College. We offer an Associate of Occupational Studies(AOS) Degree that's well-rounded and will fully prepare students for the needs of today. Whether you want to offer opportunities to recent graduates, or even if you want to talk about the potential study for some of your existing team members, you'll find that ITI Technical College is one of the oldest and most trusted schools in Louisiana.
For more information about graduation rates, the median debt of students who completed the program, and other important information, please visit our website: https://iticollege.edu/disclosures/