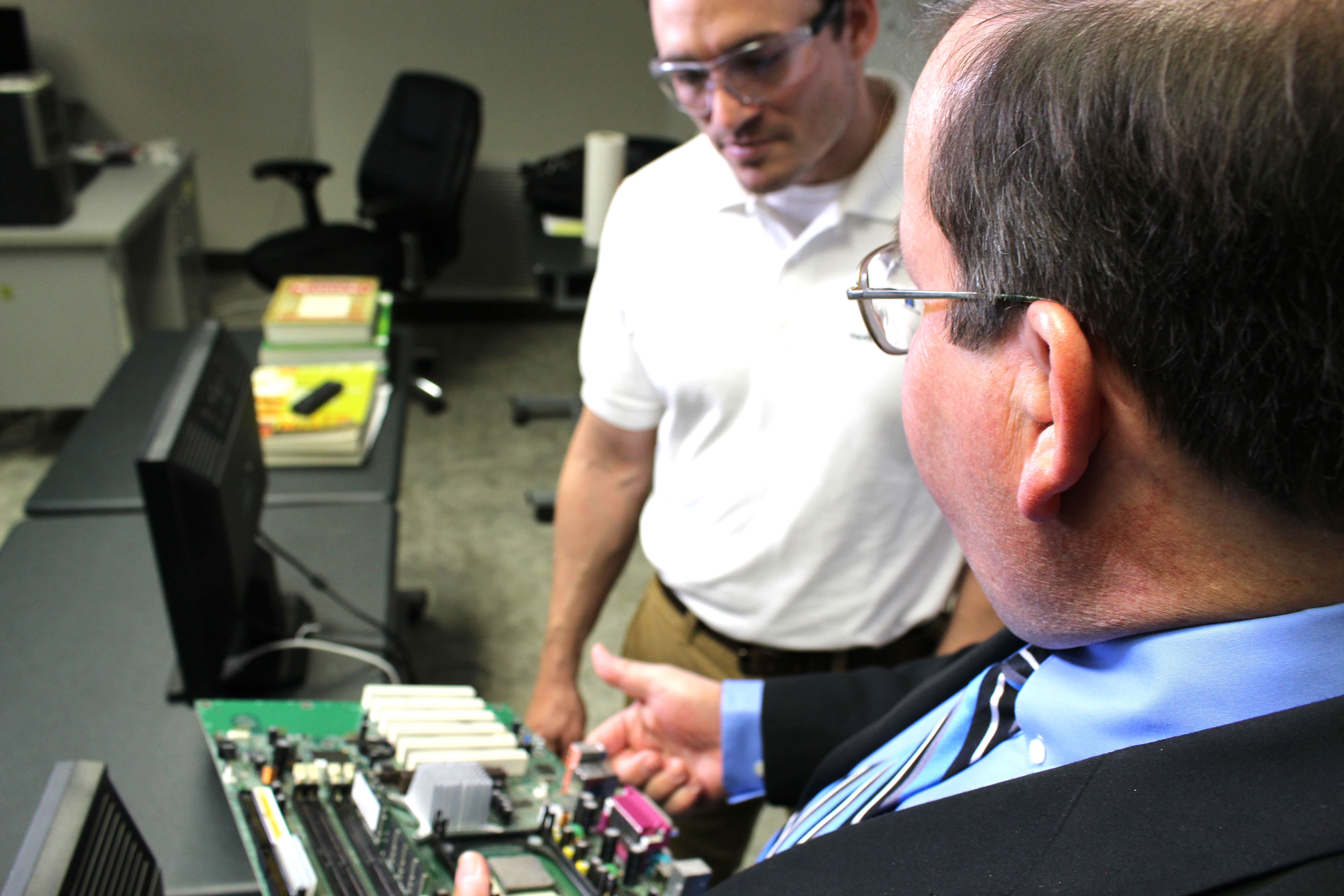 Information security is critical to safeguarding the near countless petabytes of data that exist for both private and government-owned entities. Joining a good Information Security School is very important. Now, more than at any other time in history, we rely on digital storage and widespread connectivity on a day to day life. With the widespread use of high-speed Internet and decentralized storage systems, information technology training has become in demand in the job market.
If you want to enter IT but you want to go a step further with your career, then information security school is an excellent choice. Unlike other areas of IT, information security will have you specifically focused on avoiding, detecting, and anticipating security threats. You'll have the chance to protect data for organizations large and small, and you'll always be working at the cutting edge of technology.
If you've been considering the information technology Associate in Occupational Studies Degree program at ITI Technical College, and you're still looking for more information, then this breakdown of the required skills for information security may help you to plan your career path.
The Skills You Need to Succeed in the Industry
Each of the following skills is widely regarded as being essential in the information security industry. Once you begin studying, focusing on each of these areas will help you to succeed at school and in your career.
* Computer Networking – If you can understand how computer networks operate, then you'll be better able to understand where vulnerabilities are, and how you can patch them. You'll need to know how to perform network penetration tests to find weak points, and you'll have to use good network design, along with security policies, firewalls, and virus protection programs to ensure that a network is secure.
* Starting in system administration can be a great way to develop your skills to use in information security. Learning system administration at an information technology school will mean that you'll have a deep understanding of how individual machines, policies, and software, can all interact on a network, and how they can be better designed or protected.
* Application penetration skills will be essential. Penetration testing is a significant aspect of information security. During information technology school, you'll learn that knowing the weaknesses of a specific program or API will help you to create security policies, patches, and operating guidelines that reduce the risk of unauthorized access or data theft.
* If you're going to succeed, then you'll need to know the differences between viable and non-viable attacks. At times you may find weaknesses in software or network design, but these weaknesses may not require patching or any other drastic measures to secure them. There are times when a vulnerability is simply not feasible to exploit, due to the resources that would be required. You need to apply your skills in the areas that pose the most risk, so you'll need to develop your understanding in this area.
* Don't forget about your basic communication skills. Whether you are working as a junior system administrator, or if you later become a chief technical officer, you'll find that business communication skills will be essential throughout your career. When you know how to effectively communicate with and influence people, you'll be able to share important concepts that will help to improve security within an organization. If you ever want to take your information security career to the next level, such as in a management position, then communication will be essential to ensuring you get the best from your staff.
Enroll in an Information Security School Today
ITI Technical College in Louisiana is ready to take your expression of interest. We offer Information Technology Associates in Occupational Studies Degree Programs and will help you to develop the specialist skills that you need to succeed in the industry.
Call today to discuss your future and begin the application process.
For more information about graduation rates, the median debt of students who completed the program, and other important information, please visit our website: https://iticollege.edu/disclosures/