Trying to find a career in today's world can be more than a bit of a challenge, but if you spend a little bit of time looking and put some time into training then you might just find yourself in a rewarding field, and the one that we're discussing today, is construction management. What is construction management exactly? Why would you want to place yourself in this field? Before we can address that, we should discuss precisely what a construction manager is, what they do, and how you can make a difference in the industry.
A Look Inside the Construction Management Field
There are a few things that you need to know about construction management, the first being that employment sits at about 239,640, which is a pretty decent number, but exclusive enough that you can expect to make a mean hourly wage of $46.88(http://www.bls.gov/oes/current/oes119021.htm). That being the case, you're not looking at a bad career choice. The manager is also known as a contractor, and the entirety of their job is to oversee a construction project.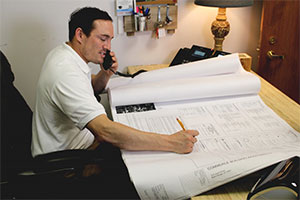 Typically the manager(you) will be assigned to a specific project and you would see it through from beginning to end. In order to obtain he job however it must be properly bid, and there are several selection methods to choose from. These include low-bid selection, best-value selection, and qualifications based selection.  These, however, are another topic for another day. What is most important is the primary skills that you will require when you are dealing with a construction management project. These are going to include:
* Public Safety
* Time Management
* Cost Management
* Mathematics
* Drafting
* Human Resources
This list is not exhaustive by any stretch of the imagination but it is definitely a good start for any aspiring manager. In addition to these basic items you will need to be able to specify project objectives, maximize resource efficiency, and be able to implement solutions. It might sound easy, but as the manager you are being tasked with the deployment of the project, and ensuring that everything is done to code as well as under budget. Along with that, you will be tasked with resolving conflicts that may or may not arise between workers, which isn't the easiest thing in the world.
Getting Into the Field
Going through your schooling is one thing, but actually jumping into the field is entirely another. You will need to obtain certification from the Construction Management Association of America which is a regulatory body overseeing the entire ty of the industry. The certification will call upon your ability to demonstrate adherence to the items that we mentioned above, and most importantly, your ability to communicate. Without communication the entire project can easily come apart, and it can even become dangerous.
Along with dealing with the rigors of employee interaction, it will be your job to ensure that you are properly complying with all of the local and federal regulations. It's not easy but it's definitely important. Your construction project management training will help you to deal with these problems in stride and as quickly as possible to make sure that you actually get the job done. No one said it was easy, but it certainly pays well.
A Wide Range of Jobs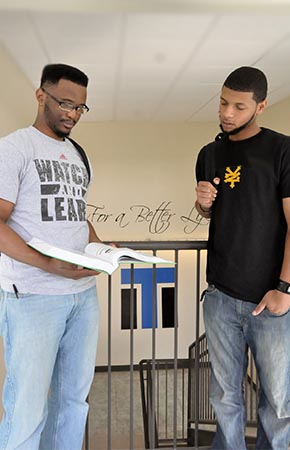 Our construction management school in Baton Rouge will do a great job of making sure that you are meeting all of the requirements for a number of fields. In the construction industry you may find yourself dealing with any of the following:
Agricultural
Residential
Industrial
Institutional
Environmental
Civil
And more…
As you can see, the construction industry is not small, and there are many different examples to deal with. As a manager you may be shuffled from one project to the next with little idea what you will be working on in the future. It could be industrial, it could be rural, it could be anything! Let us prepare you for that inevitable future that not only pays well, but gives you experiences that you will never forget.
For more information about graduation rates, the median debt of students who completed the program, and other important information, please visit our website: https://iticollege.edu/disclosures/