Here at ITI, we offer several programs that educate students in specialized career markets to prepare them for a better life. Our focus is on giving students the tools and education needed in order to succeed in these highly competitive job markets. Our Architectural Drafting School program is part of our AOS (Associate in Occupational Studies) offering education and training in specialized areas.
Students will be learning about the ins and outs of architectural design to better prepare them for the industry. Our drafting school programs are designed to help students learn, prepare, and educate them on the skills necessary to make it in this highly competitive career field.
What are the Specializations Offered by Our Architectural Drafting School?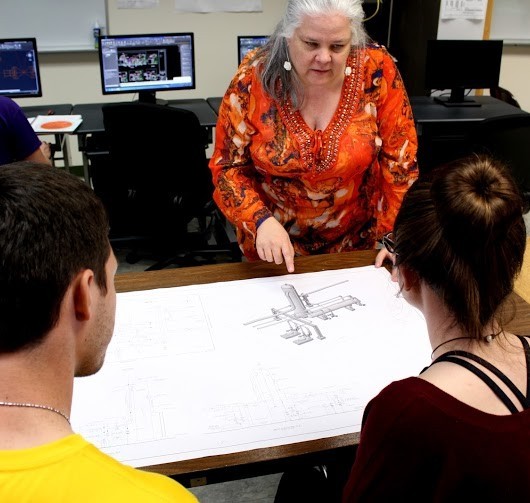 There are two specializations offered for our drafting school programs to help prepare students to take advantage of the opportunities the industry has to offer. Here at ITI, students are also educated in other specializations for the industry including:
* Piping
* Civil/Structural
* Architectural
* Instrumentation/Electrical
Students also have the choice of choosing two areas of specialization too. Studies begin with several courses including the following:
* General math
* Algebra
* Geometry
* Cartesian math
* Trigonometry
Students are also given further drafting education as they are introduced to auxiliary skills including freehand sketching, dimensioning techniques, and the use of drafting equipment. Students will continue to progress through the program by learning about pictorial drawing techniques, assembly drawing, and graphic engineering data. There is even a thorough study of modern computer-aided drafting, also known as CAD, further helps students to have the tools possible to succeed in the industry.
What Are Some Real-Life Applications for Receiving a Drafting Education?
At ITI, we're focused on helping to prepare students For a Better Life. We understand how the career market continues to become more competitive with each passing year. What are some real-life applications for receiving this education, however? These highly specialized skills can actually play a big role in helping people with other areas of their life too.
One of the benefits is that students will have a greater understanding of how architectural design works. Once students have completed the program they will be able to produce new drawings by interpreting data from existing drawings, field measurements, and notes. They will also become familiar with the basic concepts of their chosen specializations and engineering terminology. Students who graduate will be familiar with the AutoCAD software as well as Windows Operating Systems to produce architectural drawings.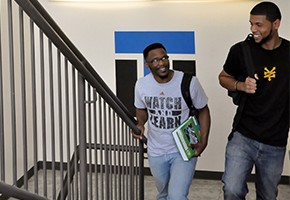 Students taking these courses will not only be familiar with how the industry works but what to look for if they decide to further their career in architectural design and studies. They will be able to better understand how to utilize certain designs and create their own drawings based on the information given to them. Once they have learned and acquired the knowledge necessary in their chosen specializations, they'll be well-equipped with the tools they need to compete in their chosen career industry.
The architectural design industry is highly competitive and is a growing industry. Students who graduated will have the tools necessary in order to pursue a career and job opportunities in this industry. They will be marketable due to their chosen specializations and will be able to apply their new knowledge in their career field.
Here at ITI College, we prepare students For a Better Life. Through our programs, we educate and teach students about their chosen career industry through hands-on education, lecture, and studies. The world today is highly competitive and fast-paced, and the demand for skilled individuals creates many career opportunities.
Students can choose from a variety of specializations to make them more marketable in their chosen career field, making this a well-rounded educational opportunity. Our program covers several topics and skills students will need to equip themselves with the tools necessary to pursue their careers. Why not pursue a drafting education today?
For more information about graduation rates, the median debt of students who completed the program, and other important information, please visit our website: https://iticollege.edu/disclosures/