If you're interested in a career in construction or engineering, then there are a number of key courses that can help you to achieve your goals. One of the most important skills for civil and private designers is drafting. Drafting is the process of creating technical drawings of proposed products, buildings, and machinery. Technical workers are in high demand in the construction sector, and a drafting education from ITI Technical College can provide you with the skills and practical experience that you need to enter the industry.
Channel Your Creativity Through Structured Process
If you're a creative person with a technical leaning, a career in construction drafting and design could be the perfect way to focus your potential. The skills that you develop in our drafting school programs can help you to follow a career path through architecture, engineering, or pure technical design. Our courses are designed to be progressive, starting with an essential foundation in basic and advanced mathematics, and going right through to computer-aided design using industry-standard technologies like AutoCAD.
Courses at ITI even involve modules that are focused purely on the workplace. One example is technical writing, a skill that can help professional drafters concisely and accurately communicate technical ideas to colleagues and non-technical stakeholders.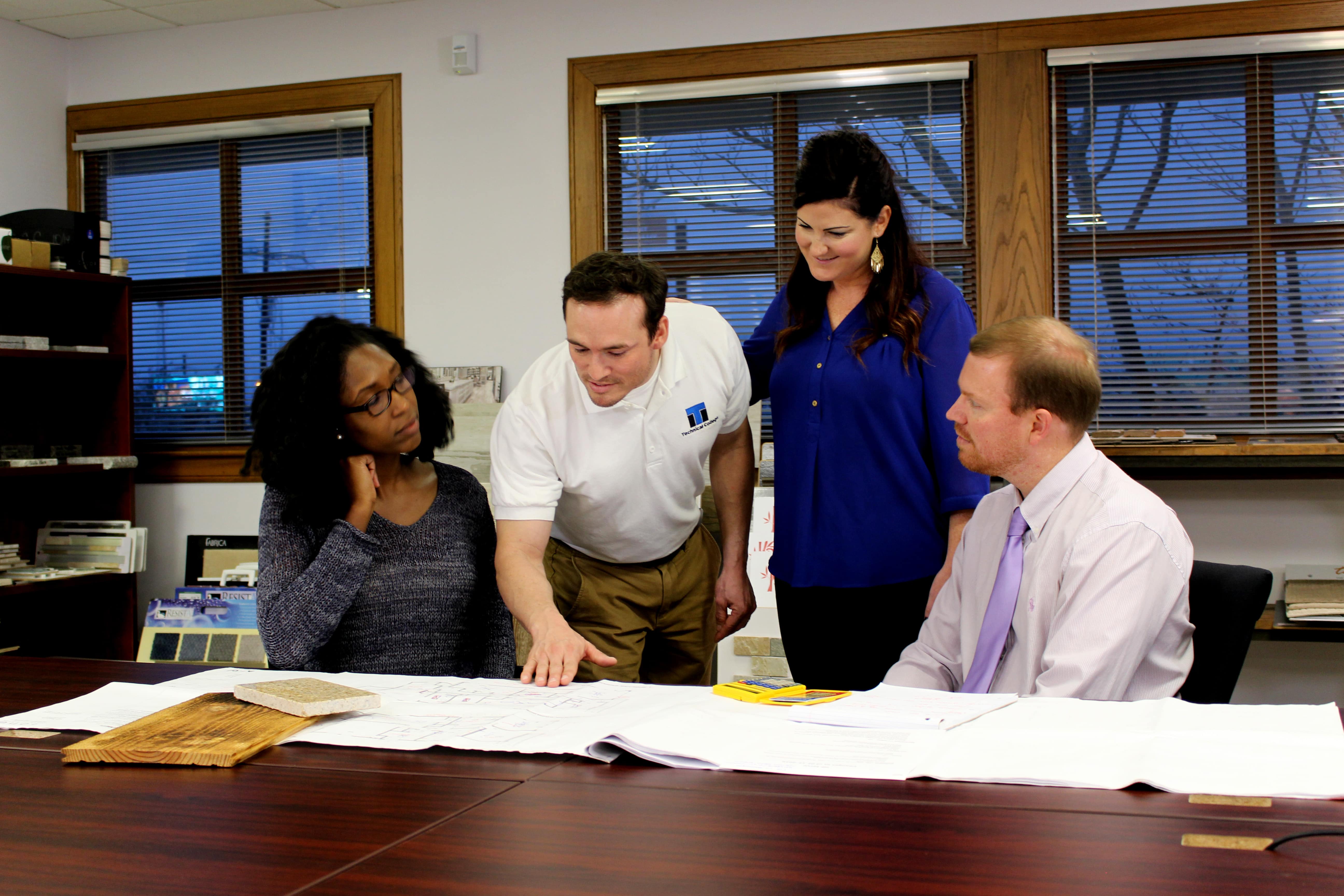 Why Choose a Specialized CAD School Program?
Some degrees cover a wide range of subjects, but then only loosely relate to your desired area of employment. Many employers prefer specialized certificates and associate degrees that are highly relevant to the roles that they are advertising. when you choose a computer-aided drafting program like the one offered at ITI, you will be engaging in industry-specific training that will be looked at favorably by prospective employers.
Another reason to choose a specialist course is so that you can fast-track your way toward employment. Rather than wasting time (sometimes years) on a more generalized qualification, you can reduce the money that you spend on your education while guaranteeing that you will possess all of the highly specialized skills that employers are looking for. Whether you're looking at the construction industry and drafting as your first career choice, or even if you're looking to change your career path from another industry, a specialized qualification will help you to graduate faster and with honed real-world skills
Practicing Your Technical Skills Helps You to Develop Proficiency
There are some vocational courses that will provide you with all of the theory, with little practical training or education that is relevant to specific industries. ITI Technical College was founded on the concept that it would serve not only the needs of students but also the industries that they would be entering.
Today, that initial idea is core to how we operate, which means that we will provide you with training and skills that are in high demand. Because our faculty understands the needs of the construction industry and other industries that rely on drafting for design, our courses are highly relevant, and there's no redundant or otherwise irrelevant subject matter to distract you from your end goal.
This industry-focused approach means that our drafting college students always stay motivated, and they're better prepared once they begin their careers in construction and other critical industries. If this sounds like the type of course that you want to be enrolled in, then it's time to talk to start talking to us about our next student intake.
With fees that are designed to be affordable and accessible to people of all backgrounds and the fact that financial aid may be available to those who qualify, you have every reason to enroll in our Architectural Drafting and Design Associate Degree Program. Call today and begin your journey toward a stable career, with skills and a qualification that will put you above the competition.
For more information about graduation rates, the median debt of students who completed the program, and other important information, please visit our website: https://iticollege.edu/disclosures/