Drafting Education
Choosing Drafting Education is strongly influenced by the career options that are available. Even when you have a passion for something, you'll still need to be sure that your financial and educational investment is one that will pay off.
In the case of a drafting education, you can take confidence knowing that there are a number of compelling career opportunities, and they usually provide competitive salaries as well as good career progression paths.
If you are considering enrolling at the school of drafting and design at ITI technical college, then knowing some potential career choices could help you to finalize your decision. The following are three of the most popular and rewarding careers that could come after graduation from drafting college.
Architectural Drafting Specialist

If you decide to apply your talents in the role of an architectural drafter, then it will be your responsibility to develop the models and drawings that will be used to create structures. This is a very broad description, but you could narrow this down to drafting for residential structures like homes, commercial structures like stores and offices, or even larger developments like apartment buildings or condominiums.
If you're a creative type who loves a strong challenge, then architectural drafting could be right for you. In this type of field, you will be able to apply some of your own concepts and personality to a project. Although you might have to work within the confines of a design brief, including materials and cost brief, you could still expect that an architectural project will require some type of creative flair. Studying for your ITI Technical College Drafting and Design Technology education will allow you to take your creativity and apply it to highly technical and accurate drawings that will be used in the construction industry.
Mechanical Drafting Specialist
Maybe you like the challenge of technical drawing, but you aren't quite interested in architectural drafting for residential and commercial use. That's fine, and part of learning drafting is that you'll be able to discover the best way to apply your skills. One potential career option is as a mechanical drafter. This position is more focused on technical drafting that is used for the production of tools and machinery. Like every drafting position, you'll be relying on CAD software to create your drawings, and the projects that you could work on would be highly varied.
Your future could land you jobs in the automotive industry, in tool production, or even in designing specialized products.
Civil Drafting for Public Works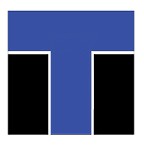 If you're looking for a significant challenge that will allow you to bring benefits to whole communities, then you could consider a career in civil drafting. This type of drafting will have you working on larger projects and can incorporate aspects of mechanical and architectural drafting. Civil drafters work with engineers on large government development projects, and infrastructure like roads, tunnels, and bridges, or you may even work in specialist areas like drafting for seaports or aviation hubs.
With your qualification, you could find opportunities in both the private and public sectors. Some government organizations retain in-house drafting professionals for civil works, or you could work for a private company that bids on contracts for public works.
As can be expected, the best way to become competitive in the job market is to get a comprehensive drafting education at a recognized school.
Drafting Education for a Promising Future
AT ITI Technical College, you will learn the basics as well as a chosen specialty in drafting. Our school of drafting and design covers two years of full-time study, and you'll work with industry-leading software like AutoCAD, which will give you the in-demand skills that employers are looking for.
If you're ready to take a step in the right direction, then contact us today for enrollment requirements and upcoming program schedules.
For more information about graduation rates, the median debt of students who completed the program, and other important information, please visit our website: https://iticollege.edu/disclosures/