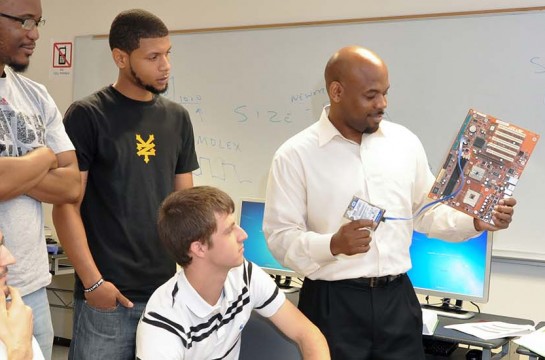 Located in Baton Rogue, LA, ITI Technical College was founded in 1973 to directly serve the needs of the local business and industrial community.  The college was also formed to specifically fit the increasing demands of companies in the Louisiana and Gulf Coast region.  The objective of the school is the same as it was upon its founding:  to train personnel to meet the changing job requirements of a progressive technological age.  As the demand for trained technicians increases, ITI Technical College graduates provide the supply to this demand.  One of the most obvious examples of this balance is in ITI's information technology Associate of Occupational Studies degree, which allows students to choose between two specialized educational paths:  Networking or Programming Specialization.
Like many other information technology colleges, ITI believes that students should be able to choose the educational path that is the best fit for them.  While some people show a high aptitude for hardware applications, other demonstrate stronger proficiency in software disciplines.  The programming path develops software skills such as the two most popular languages in today's business world:  C# and Visual Basic .NET.  The networking path develops students to understand a hardware environment in which components are able to communicate with each other across a centralized network.  The networking concentration also familiarizes students with a key security component of a network:  firewalls.
A firewall is a network security system that monitors and controls incoming and outgoing network traffic based on predetermined security rules established by a network administrator/engineer.  Firewalls establish a barrier between a trusted and secure internal network and another outside network that is not assumed to be safe.  Simply out, a firewall is a door designed to keep out unwanted traffic.  This network component can be found in two different iterations:  hardware and software firewalls.
Hardware Firewalls
A hardware firewall is a specialized network "box" that when properly configured, provide a protective hardware layers between a protected internal network and the external digital world.  These devices can shield different departments with one device and are great solutions for organizations that want a single security "umbrella" that can protect multiple systems with one device.  It is for this very reason that most Fortune 500 and 1000 companies have hardware firewalls in place.
The downside to hardware firewalls is that they are difficult to configure, expensive, and tricky to upgrade.  For these reasons hardware firewalls are found in a business or enterprise setting far more often than in homes or residential use.  While consumer-class routers and switches do offer low-end firewalls, they have limitations.  Due to their intricate nature, hardware firewalls are best left to IT personnel who are trained to install, configure, and monitor these devices.  ITI's networking specialization will teach students to perform these very functions, making them extremely marketable to IT departments.
Software Firewalls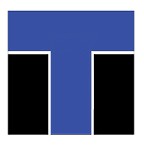 Software firewalls are ideal for home users or small businesses.  Instead of an expensive, customized piece of hardware, software firewalls are installed on user PCs, notebooks, and/or a workgroup server.  A benefit of software firewalls is that they can run seamlessly with hardware firewalls.  In fact, it is tremendously helpful to put software firewalls in place, especially for mobile workers who need corporate security measures when they are working outside of the corporate network.  Software firewalls are also easily upgraded through patches, fixes, enhancements, and updates from the firewall manufacture's website or through automatic updates which are directly downloaded and installed via the Internet.
Additional Solutions
A well-protected network consists of a lot more than firewalls.  It needs a comprehensive security solution made up of a virtual private network (VPN), antivirus, antispam, antispyware, antimalware, and content filtering.  Security solutions also need to be customized per business needs as there is really no "one size fits all" approach when it comes to network security.  The same goes for hardware versus software firewalls as you need to configure a security solution that can fight malware, provide port management, inspect packets, privatize IP addresses, plus log and alert suspicious activity.  Needless to say a good firewall must perform on several different levels to keep out "unwanted guests".  So if you are in the Baton Rogue area and seeking a solid networking technology program to prepare you for a challenging yet rewarding career, consider an education at ITI Technical College.
For more information about graduation rates, the median debt of students who completed the program, and other important information, please visit our website: https://iticollege.edu/disclosures/