Information Technology Security
If you're interested in becoming an Information Technology Security Analyst, you're going to need the right training that will allow you to be competitive in the job market. Information security is a highly specialized area of IT, where you will use your skills to protect businesses from the millions of threats that could compromise valuable electronic data. You'll need analytical skills, and an expert on the security technologies that are used to protect individual machines, servers, and computer networks.
If you think that you're up for the challenge, then you should start your journey today by studying for an information security degree at ITI Technical College in Baton Rouge, Louisiana.
The Skills that Will Make You Attractive to Employers

As an integral part of wider information technology operations, you will need a well-rounded understanding of IT. Employers will be looking for candidates who have an Associate's Degree in Information Technology, which is why ITI Technical College could be the perfect starting point for your career. Choosing to specialize in networks and security will give you an understanding of how large computer systems are designed, how they interact internally and on the internet, and how you can protect them with software and hardware solutions, including firewalls and commercial anti-virus solutions.
Most employers prefer that information security analysts have hands-on experience working in IT. Information security classes and your degree could lead you to a job as a system administrator, which is a great stepping stone toward a security role. System administrators are highly analytical and have experience with a wide range of how IT systems work, which is an experience that is critical if you want to focus on security later in your career. Spending some time as a junior system administrator will allow you to demonstrate your IT skills to a potential employer, and expose you to some of the additional basic information security training that is required.
If you're a natural problem solver, then you're going to need to develop those skills while you are studying for an information security degree, and also gain work experience as a junior IT professional. Security threats are highly dynamic, so you'll need to be both proactive and reactive once you find yourself in a security analyst role. Your problem-solving skills will be essential to track down security threats and implementing patches or robust network designs to eliminate them and avoid similar threats in the future. Most of the time, you'll need to be able to perform this work under pressure and on a tight timeframe. If this sounds like the kind of challenging career path that you want to follow, then you would be a prime candidate for computer & information security technology training at ITI Technical College.
Great Career Prospects Await You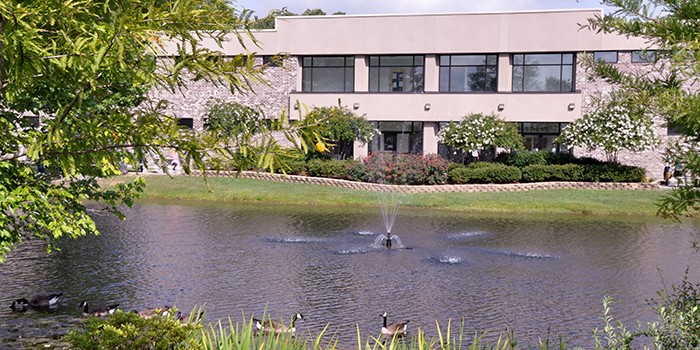 The job market for skilled analysts will grow by up to 18% by the year 2024. This is more than 200% of the job growth of most stable industries. Compensation packages are highly competitive, and chief security officers can earn pay in excess of $90,000 per year.
Employment as a security analyst immediately upon graduating with an information security degree can be difficult, but a role as a junior system analyst still means above-average pay, and you'll be able to continually learn and develop your skills while you are on the job. Information technology is an exciting industry and a great career for those who are technically minded. If you have a passion for technical details and challenging scenarios, then you will more than likely thrive in the industry.
You can take the first step to success by enrolling in the ITI Technical College for the Information Technology Associate of Occupational Studies(AOS) program. You'll get the foundation knowledge that is required to break into the information technology security industry, and your learning will be irreplaceable as you progress through your career. Contact us today or browse our site to explore the available courses and apply for the upcoming program start.
For more information about graduation rates, the median debt of students who completed the program, and other important information, please visit our website: https://iticollege.edu/disclosures/