We have finally arrived in the future depicted by science fiction television shows as smart homes have transitioned from concept to reality. The 'home of the future does not even need to be initially designed as a smart home. If you want to invest the money in an existing structure, you can install smart devices like Android-powered appliances, Bluetooth light bulbs, and networked fixtures. As you work toward your information security degree, however, you will learn that many smart houses have vulnerabilities that need to be rectified.
Overprivileged Apps – The First Vulnerability You Will Learn About
Smart applications are given the privilege to operate on a device, and they are designed to perform certain actions which include:
* Unlocking Doors
* Opening Garages
* Operating Lights
* Activating HVAC Units
* Turning on an Oven
This is a very short list, and it is not all-inclusive. Essentially, there is an app out there to control every single aspect of your home and some of the latest apps will group these items together. For example, application privileges are set up so that an app will be able to activate a door lock even if it has not been given express permission. To put it simply, many smart apps will have more access than they need which gives the user expanded convenience but potentially puts them in danger. The only solution is to educate homeowners and help them choose the best applications for their smart homes.

Insecure Messaging Systems
It should not be a surprise to anyone that insecure messaging systems are a problem, as Smart Apps can communicate with devices via message. Imagine if a messaging system sent a message to your bank account containing your pin number and was able to access your account. Smart Apps can also easily impersonate smart home devices, activating them and potentially breaching the physical security of your house. It sounds terrifying, and it is, but there are ways that the problem can be tackled head on.
Tackling the Problem Head On
To secure the smart homes of today, it is important to attack the design flaws head-on. For example, certain safeguards should be implemented to ensure that if a change is made, such as a PIN number, password, or routine, two-factor authentication is used to guarantee that the homeowner was the one who ordered that change. This ensures that the home is safe, even if it adds a mild layer of inconvenience for the homeowner.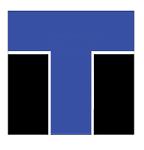 This is only scratching the surface of the problems that are presented by smart homes but as always, with progress comes risk. It is not necessarily a bad thing, but it is something that needs to be addressed. As an information technology professional, you can spread awareness of the problems and work towards their solutions. Our world is now constantly changing, from the devices we carry to the applications that we use on a regular basis. While smartphones and tablets are the norms right now, there is no telling what types of devices may become the norm in the future. As the world changes, so do the threats to cybersecurity and the methods we use to mitigate those threats.
If you are ready to embark on an amazing career in the information technology field, then now would be a perfect time for you to call us and see just what we have to offer. ITI Technical College employs experienced instructors who are passionate about what they teach. Also, financial aid is available for those who qualify. Prepare to enter an amazing industry that is growing every single day.
For more information about graduation rates, the median debt of students who completed the program, and other important information, please visit our website at: https://iticollege.edu/disclosures/