One of the hardest parts of the job hunt is finding something that is going to help you to secure your future, and in our opinion, the IT field is one of the better options. Other industries have declined but with the way the tech industry has been growing, you can almost expect it to grow and expand considerably. In fact, a quick look at the BLS.gov website will show you that there are quite a few prospects in the field, all of which will bring in considerable income in 2018.
Information Technology in the Healthcare Field
The healthcare field has changed considerably in the last few years and we can expect it to continue doing so as information technology moves forward. We have seen more intuitive lifesaving devices, but we have also seen a revolution in the way that care providers are able to communicate with their patients. In information technology school you will more than likely learn about some of the newest methods which include a portal that allows two-way communication. It's a great improvement over the old way of doing things and it also helps out both parties financially.
Information Technology in the Retail Industry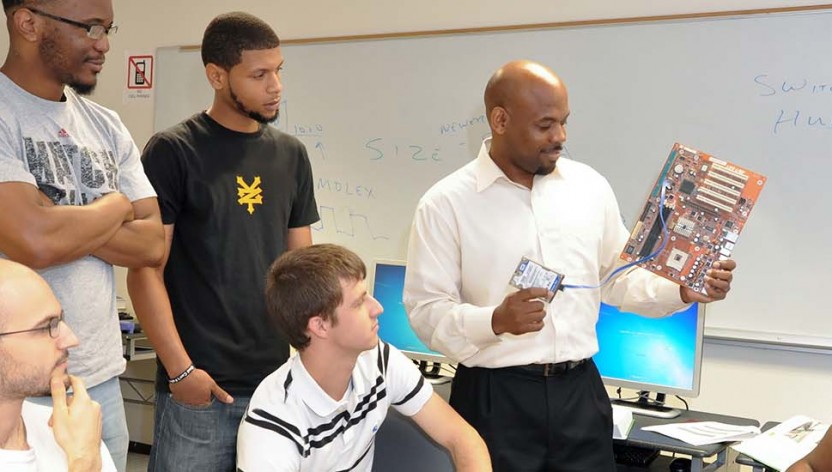 As we move forward into 2018 you can rest assured that the need for advanced information technology personnel specializing in the retail industry is going to become more and more prevalent. The way that customers interact with businesses will change, and it will become more important than ever before to secure their information. From the customer side, many of the changes have already become plenty obvious. For example, the switch from traditional swipe cards to chip inserts has caused a bit of turbulence throughout the consumer side but it has also enhanced security, thereby becoming a necessity. There are many other changes that have been seen in the retail industry and this is only the beginning.
Information Security
While the healthcare and retail industries are very important here you do need to understand that there are quite a few others and they're all going to need their fair share of help in the way of information technology security. Both industries have one major thing in common: they need to protect the information of customers and clients. That being the case, information technology security will continue to evolve along with the threats that are constantly facing the consumer side. Bottom line: if you get into this industry, you'll always have a job.
It's Time to Train
Getting information technology training can help you more than you realize in the long run, and we are proud to have the ability to offer you the training you'll need to move forward and become a functional member of your chosen profession. There are many different branches in the IT field and obviously where you go will be entirely up to you. From the healthcare industry all the way to retail and even manufacturing, there is a significant need for highly skilled IT personnel who are ready to do what is necessary to bring their industry to the forefront.
For more information on getting started, give us a call today to find out what you need to enroll. Financial aid is available for those who qualify. We're ready to train you in the field of information technology no matter which branch you want to find yourself in. Our skilled instructors are standing by, so jump in and get ready to advance your career.
For more information about graduation rates, the median debt of students who completed the program, and other important information, please visit our website: https://iticollege.edu/disclosures/