Have you ever felt like your life is going in the wrong direction? Do you want to try a new career? Do you want to jump into a career that will potentially allow you to make a difference in the world that we live in? An information security degree can give you precisely what you want, and it will ensure that you have a rewarding career. Let's talk a bit about information security and what it means to the information technology (IT) industry.
Why is Information Security Necessary?
To put it as simply as possible, without information technology security, we wouldn't have much of an IT industry at all. Something important to remember is that if an industry exists, there will be people who wish to exploit it, and the tech industry is exploited for many different reasons. Some will exploit it entirely for fun while others will do so to make money. No matter which camp an attacker falls into, it will be the responsibility of the information technology security officer to stop them.
The Rise of Mobile Devices
The increase of mobile devices in the world has quickly led to more hacking attempts and more creative hacking schemes as well. For example, did you know that users can become unwitting tools in cyber-attacks? Sometimes, a customer will purchase a phone that was infected somewhere along the line, and that phone can be used to weaken infrastructure. In less interesting cases, however, the phone could be used to generate clicks that will bring in ad revenue. While you may not be able to make a monumental difference when it comes to stopping this kind of infection, you can at the very least learn to protect the company that you work for and report your findings to the appropriate authorities.

Your Chance to Make a Difference
It is important to understand that the IT world is growing every single day, and it is becoming harder for us to fully define information technology security. That definition is going to change in the next ten years, and it will change again in the ten years following. It is ultimately difficult to say where we are going from here, but if you feel like making a difference, then it is time to jump-start your education.
As with almost everything else, it all starts with a phone call. Our information technology university is more than capable of endowing you with the skill that you will need to really, truly make a difference in this industry, and there has never been a better time to take advantage of what we have to offer. As the world changes and technology changes along with it, we are seeing a greater need for certified individuals who will be able to take on the threats and challenges that our new world has to offer.
Learn from Qualified Instructors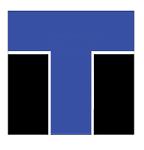 The need for qualified instructors in the IT security education sector is clear, and ITI Technical College employs a dedicated staff of qualified instructors. All our educators have spent significant time in the field and are more than capable of preparing you for what you will encounter once you enter the workforce. Your education does not simply supply you with knowledge, it will provide you with practical tools and hands one experience that will take you far in your new career.
For more information on admissions, I encourage you to contact ITI Technical College today. We proudly offer an outstanding education, and financial aid is also available to those who qualify. The first step on your road to a better life starts with the education that you need to perform in your field. As an information technology security officer, you are going to make a clear difference!
Disclosure:
For more information about graduation rates, the median debt of students who completed the program, and other important information, please visit our website: https://iticollege.edu/disclosures/