Training in information technology can open the doors to a very rewarding career path, where you will work with leading edge technologies that serve virtually every industry in the United States. The IT job market enjoys near continuous growth, and there are countless specializations that will allow you to leverage your skills and explore your passions.
Because the world of IT moves so quickly, it is important that you have a fundamental understanding of basic concepts, as well as current and emerging technologies. If you're interested in the networking and hardware aspects of IT, specifically the equipment that is used for enterprise servers and in data centers, then you're going to need to familiarize yourself with blade servers during your information technology training.
Blade Servers Explained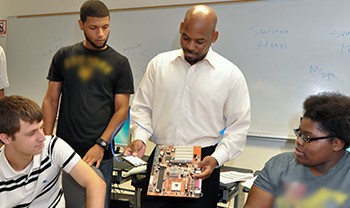 In large networks or in data centers, blade and rack servers are the two major options. Typically, a rack server represents a computer system enclosed in a single rack case, which takes up at least one standard rack space (1U). Rack servers can be modified and expanded to increase performance, functionality, and storage capacity.
Blade servers are also mounted in rack units, however, they're mounted vertically in an enclosure, allowing them to take up less space than rack servers. This means that multiple blade servers can be housed in the same space as a single rack server, significantly increasing processing power with a much smaller physical footprint. The smaller form factor can mean reduced expansion and I/O options, but this is a compromise that many businesses are willing to make.
Why Do Businesses Use Blade Servers?
During your information technology classes, you will learn that the technology needs of businesses are in a constant state of change. While rack servers can provide good functionality and processing power, if a business needs a significant number of servers to function, space will start to become an issue.
By using smaller blade servers, space requirements are kept to a minimum. This is especially important for businesses that pay to have their equipment hosted in data centers where the physical space is factored into the hosting cost. The flip side of this is that blade servers are more expensive than traditional rack servers, so it is important that businesses have competent IT consultants that can recommend an option that is economical and suitable for the operational needs of the business.
While some blade servers are standalone machines, there are some systems that will use shared components across different servers. Shared storage, a shared power supply, and shared external network interfaces can be used in a blade configuration, and this sharing of resources can help to increase efficiency and reduce costs.
The Right Information Technology College Will Prepare You for Any Situation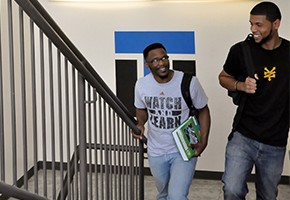 If you want to specialize in network and hardware technologies, then you can bet that you're going to come across blade servers during your information technology training, and you will definitely be exposed to them once you enter the industry as an IT professional. Understanding the difference between blade servers and traditional rack servers can help you to make important businesses decisions. If your specialization is in hardware installation and maintenance, you may even be dealing with blade servers on a daily basis.
At ITI Technical College in Louisiana, we can give you the fundamental understanding and specialized skills that will help you to support, install, maintain, and troubleshoot blade servers during your career. Blade servers are quickly becoming the server of choice for modern businesses, especially as powerful components are becoming more energy efficient, allowing them to be fitted in smaller enclosures with limited airflow.
If you're choosing a career in IT, choose an information technology degree that will help you to achieve your goals and provide exceptional value to your future employers. Talk to us today about our available courses and enrolment details, and begin your journey in a rewarding industry that will have you working with some of the most exciting technological developments of our time.
For more information about graduation rates, the median debt of students who completed the program, and other important information, please visit our website: https://iticollege.edu/disclosures/