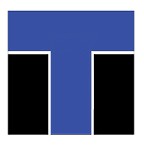 Information technology school helps to prepare students for a career in their field. Their degree can be applied to different applications and career choices in their field. While each field does require specialization and real-world experience, it is possible to reach these jobs. We know students are nervous after graduation about pursuing their careers. We make sure students are well-equipped once they leave our school in order to pursue their careers and seek out success.
How Can a Degree Be Used?
There are many ways a degree from an information technology school can be applied to a career in this field. Many of our students have gone on to pursue a career in IT since it lines up with what they learn during their courses. IT is involved with several components when it comes to computers. Users often have to be familiar with several operating systems and know how to build, repair, and troubleshoot these systems too.
The information technology associate's degree does not have to be used solely for IT. The advantage of having such a degree is how versatile it is compared to other degrees. The skills students gain from ITI Technical College can be applied to other careers and help them to round out their knowledge of operating systems. This degree can also help give them an edge in a highly technical career too.
There are even people in this industry who have taken their degrees and started their own businesses. While it varies, people have often started up their own computer repair companies. There are even individuals who set their own hours using their degrees. They work on call and simply drive to the client's house to help them with any technical issues they may be having with their computer.
Why is an Associate's Degree in Information Technology So Important?
People often ask why it's so important to have highly skilled technicians in today's world. The truth is technology has been in the fast lane for a number of years now. Students who attend an information technology school leave well-equipped to pursue a successful career in their career field. Technology advances with each passing year, and with these advances means there is a demand for skilled individuals familiar with these operating systems.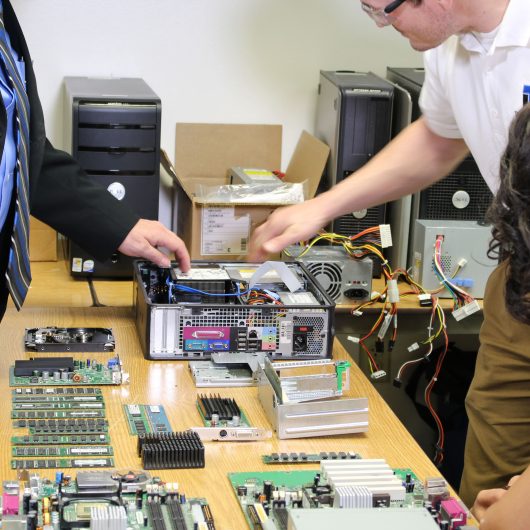 People often assume computers just compromise an operating system, a mouse, a keyboard, and a motherboard. While this is not technically wrong, it's also not technically right either. Computers use several components working with each other in order to make a computer run. Even the simplest computer consists of several components to play a video, or video game, open up a program, and more.
Professionals in this career field have to be knowledgeable in a variety of operating systems in order to properly troubleshoot these computers. They also have to be familiar with the hardware in case they have to replace or upgrade certain parts of the computer. This growing demand for skilled people in this field will only continue to grow as technology continues to move forward.
There are many ways to apply for this associate's degree that can benefit you. You can use this degree to help round out another one to go with a different career. You can start your own business, work on call, or even pursue a career in IT. There are people who even work part-time repairing and troubleshooting computers to go hand in hand with their day jobs. This gives them an extra source of income to pull from and they can still enjoy the degree they went to school for too.
Here at ITI Technical College, we care about the success of our students. We provide resources and facilities to help them practice their skills for their degree. When they leave they're well-equipped to pursue a successful career in their field. There are many ways to apply this degree to benefit your success in the future.
For more information about graduation rates, the median debt of students who completed the program, and other important information, please visit our website: https://iticollege.edu/disclosures/