Are you the type of person who gets excited about how things work behind the scenes? If emerging technologies fascinate you, then there's no better industry to be in than information technology. Becoming a system administrator will allow you to work on the computer networks that are powering the future of organizations across America. Start our Information Technology Training for a bright future.
You're going to need the right training in order to become a system administrator, which is why you should consider studying at an Information Technology College program in Baton Rouge, Louisiana.
What Does a System Administrator Do?

A system administrator, otherwise known as a sysadmin, is a key role in any organization. A sysadmin covers a broad scope of responsibilities and finds specialized individuals within larger teams. A basic job description of a system administrator would include the maintenance and support of a network of computers.
In order to become a sysadmin, you'll need to have a strong understanding of networks, computer hardware, and computer software. As a system administrator, your tasks could include supporting proprietary software, imaging computers for deployment to staff members, maintaining a user access database, provisioning services on individual computers, providing desktop support, and generally ensuring that an organization's computers and systems are operational and well-maintained. IT roles can change significantly depending on individual companies, which is why you need to have a strong understanding of the fundamentals of networking and IT support.
Where to Get Your Education
While it's possible to move into system administration from other support roles, with today's increasingly complex technologies, you're going to need to have a qualification if you're planning on a junior role in a respectable company. At ITI Technical College, we provide information technology training that will have you working towards an Associate in Occupational Studies Degree (AOS) in Information Technology. Our informative courses cover fundamental software and computing skills, networking and programming, and lastly, you will choose the specialization that's right for you.
If you're interested in system administration, then the networking specialization will be the most valuable pathway. Networks form the backbone of any company, allowing computers and servers to effortlessly communicate, providing external access to the internet, other company sites, and even client or customer networks. During information technology training, you won't just learn how to design and support large networks, but you'll also learn how to protect them from security threats. Information security has become a large and necessary part of information technology, and if you choose to enter the field of security, you can expect a stable job market. Security roles are usually senior positions, so your start as a system administrator will allow you to develop your skills and gain experience, leading up to further opportunities in your career.
Job Prospects for System Administrators with Information Technology Training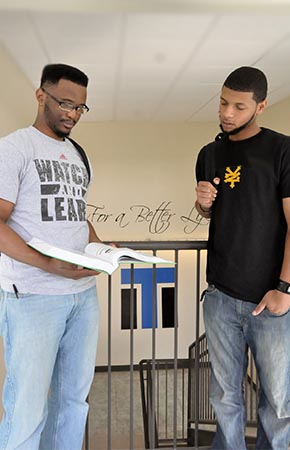 The job market for qualified system administrators is extremely stable, and there's a significant amount of yearly growth. At this time, we're in the middle of a growth cycle, and there are expected to be more than 413,000 network and system administration jobs in the United States by 2024. The 8% increase compared to the figure from 2014, means that this particular role enjoys slightly above-average growth.
According to BLS.gov, the median pay in 2015 was more than $77,000 per year, and even an entry-level role would have you earning a significant amount more than the nationwide average index of just over $48,800.
Start Learning with Our Information Technology Training
With a challenging and exciting course, great job opportunities, and highly competitive pay, IT is one of the ideal industries to break into. Start your training with ITI Technical College, and get the information technology degree that is going to secure your future. Call us today to discuss enrollment requirements and schedules, and prepare yourself for a system administration career that will satisfy and reward you.
For more information about graduation rates, the median debt of students who completed the program, and other important information, please visit our website: https://iticollege.edu/disclosures/