Perhaps you're stuck in a rut: you're making a living doing something that you don't care for, and you're losing the desire to get up and go to work more and more as the days go by. Maybe you have a family to care for, and there's all this pressure to make money now. The thought of pursuing a new degree and a new career sounds either time consuming, overwhelming, financially draining, or all of the above.
Still, in the back of your mind, you think to yourself: if only I had chosen a different career path; is it really too late? If you have an aptitude for technology, you enjoy learning how things work, and computers don't intimidate you the way the do many – it's probably worth it to attend ITI's Technical College's Information Technology School.
What You'll Learn
Our Information Technology training school is accelerated for quick learners; simply stated, it's fast paced, exciting and intensive. We'll start from square one, assuming you have no knowledge of the information technology industry. From there, as you grow in your knowledge, we'll teach you how to use process of elimination to diagnose and fix issues. You won't only receive information suited for a generalized career in IT, you'll be able to select a specialization tailored to your specific interests: networking, and programming.
Networking IT students will focus on networks and routers, operating systems, hardware, and other aspects of computer security. The programming students will have the opportunity to learn different programming languages and tools like C#, Visual Basic, .NET, ADO, ASP.net, HTML and more. In this specialty program, students will be taught Web Design, Database Development, Web application development and more. Both Networking and Programming students will have the opportunity to learn core components of the opposite specialty to complete a well rounded education.
In ITI's Information Technology training, we pride ourselves in equipping our students with more than just the basics; in fact, we find that they thrive beyond their specialization as they understand more than just those who learn the material and go through the motions… our students understand the roots of the systems, how they're built to operate, and therefore what may be causing them to malfunction, regardless of their specialty.
The School Itself
ITI Technical prides itself on offering training that will be relevant regardless of what changes in the economy over the years. Since our founding in 1973, we have provided excellent training programs that exist based on the needs of the time and of the business and industrial community; for decades, our focus has been on training personnel to meet job requirements of the technical age. Our teaching staff are experts in their fields and are completely dedicated to making the experience a positive one for you that only ends in success.
Making it Work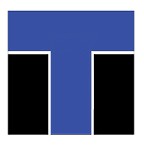 You may be thinking that the thought of becoming an IT professional sounds exciting, but how will the schooling part of it work? As previously mentioned, the learning is accelerated to get you back in the work force as quickly as possible. Classes are flexible, and you'll find in your research that the IT training at ITI is extremely affordable, especially when compared to other institutions. If you're curious on exactly what your investment will look like, simply click over to our web site where you'll find a net price calculator.  Financial aid may be available to those who qualify.
We're confident that after just a short time at ITI Technical's information Technology program, you'll be thriving and thrilled with your decision to make that career transition.
For more information about graduation rates, the median debt of students who completed the program, and other important information, please visit our website: https://iticollege.edu/disclosures/